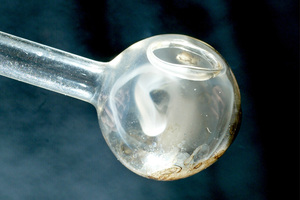 A man heavily addicted to methamphetamine (P) has thanked the police for arresting him.
Randolph Terrence Bennett, 45, was sentenced to eight years' prison on Friday in the High Court at Rotorua for six Class A drug-related charges which included supplying, conspiracy to supply and manufacturing methamphetamine and cultivating cannabis.
These offences arose from Operation Harvest - a police sting last year which netted 12 people in the South Waikato region. Bennett, a father of four, had supplied at least 285g of methamphetamine and was part of a cannabis-growing setup that had potential to earn $173,000 a year.
Bennett addressed Justice Timothy Brewer before he was sentenced and gave an emotional apology to those his offending had hurt. He explained how he was a stonemason before he was made redundant and he then struggled to run his own firewood and pruning business.
"I was working 14-16 hours a day to make ends meet and my family and home life suffered," he said.
"I first started to use cannabis and it wasn't long until I started using methamphetamine and was using more than I could afford."
People were soon asking him to source the drug for them which turned into a way to supplement his habit, Bennett said.
"I thank the police for arresting me and bringing this offending to an end because I would hate to know where I would have ended up. Since I've been arrested, I had abstained from using and have been reflecting on the pain and hurt I've caused."
Bennett said that in prison he was working on becoming a better person. When he got out he wanted to do something his family would be proud of and hoped to give back to his community by building the first stone marae after his family's old one was destroyed by fire.
Justice Brewer said there was "genuine remorse and heartfelt words" in the speech.
However, Bennett was involved in a significant methamphetamine operation of which he was the lead supplier.
For more articles from this region, go to Rotorua Daily Post