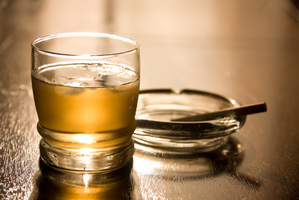 Rotorua police are becoming more aware of home brewers selling alcohol after a 73-year-old man was found with a "small commercial venture" inside his shed.
Rewi Winstone Braithwaite Gera of Pukehangi appeared in Rotorua District Court this month charged with selling alcohol without a licence and allowing an unlicensed premises to be used for consumption of alcohol. He was offered diversion.
According to the police summary of facts, officers attended an unrelated incident outside Gera's Clayton Rd property on July 13.
They spoke to a 15-year-old who said he was there to buy home brew for his aunty. Gera opened the door and handed the teen a plastic bag and, despite trying to hide the contents, he admitted it contained home brew spirits.
"Inside the plastic bag were one bottle of home brewed whiskey and two bottles of cola," the summary said.
The teenager told police he paid Gera $20 for the home brew.
Police searched the address on August 16 and found a large home brew set-up in Gera's shed. There were three 60-litre containers brewing and six bottles of homemade spirits. Once distilled, the brewing liquid would have made 24 litres of spirits at 40 per cent alcohol.
Based on these calculations, 96 one-litre bottles of spirits could be made over a two-week period, police said.
A bar was found in an adjoining room with a counter, spirit bottles, a fridge, table and chairs. Gera described the bar as a "whanau-type club" for him and his friends to use.
His friends would give him money, sugar or flavourings to help cover the cost of making the spirits.
Rotorua police alcohol harm reduction supervisor Sergeant Mike Membery said more information was being received from the community about home brew operations.
"It doesn't mean it's on the increase but we're being given more information that we can actually deal with these premises."
Mr Membery said anyone can produce alcohol for themselves but it was illegal to supply or sell it without a licence.
"People think giving it to your mates isn't an offence but it is," Mr Membery said.
"People do make it for their whanau in small quantities but when you're manufacturing between 150 litres and 200 litres on the go that's more than to supply friends or for personal consumption. That's more of a commercial venture," he said.
"If they don't know what they're doing and it's out in the community it can create some major issues. It's about public health safety and about keeping people safe," Mr Membery said.
Toi Te Ora - Public Health Service medical officer of health Dr Phil Shoemack has previously told the Rotorua Daily Post people could not be confident of what they were getting "when all you've got is liquid in a bottle".
For more articles from this region, go to Rotorua Daily Post