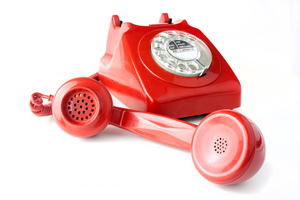 A 43-year-old woman appeared in court on Tuesday charged with using a phone for fictitious purposes after calling the police 39 times in three months, with no real cause for concern.
Rachel Catherine Kokaua pleaded guilty to the charge and was convicted by Judge Tony Adeane who ordered her to come up for sentence if called upon within six months.
A police summary of facts said that between April 22 and August 8, Kokaua called the police 39 times to report prowlers, peeping Toms and, most recently, armed offenders on her property.
Each call was attended by police who established there was no reason to be there and that the calls were fictitious.
On August 7, Kokaua called the police and said there were offenders in her backyard who had firearms.
She described the people and the firearms with great detail, prompting the police to attend.
Upon their arrival and checking the property it was established no people were there.
In explanation the defendant stated: "I get a lot of prowlers, peeping Toms and drunks, that's why I call you guys, no joke."
Kokaua's lawyer, William Hawkins, said his client was dealing with some mental health issues.
Judge Adeane told Kokaua he understood she may have been feeling unwell at the time the calls were made but that now she had changed her regime and that her risk of reoffending was considered low.
Senior Sergeant Nigel Formosa said the police have no choice but to treat every call as genuine and respond.
"We certainly have a few regular people that call us but it won't stop us from going. The day we decide not to go could be the day we are needed."
Mr Formosa said he could not comment on the scale of the problem but said it is unfortunate when the police get called out unnecessarily. "If we get a call that is fictitious or that does not require our presence that is a wasted resource. However, we have no other alternative than to respond."
For more articles from this region, go to Hawkes Bay Today