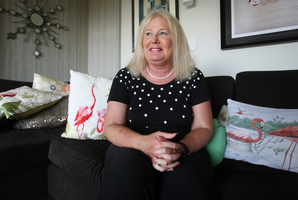 Thousands of calls for help from struggling young people in the Bay of Plenty are going unanswered due to a lack of funding.
Youthline estimated about 2200 calls and text messages were made to its helpline by about 230 young people in the Bay of Plenty each year.
National spokesman Stephen Bell said about 500 calls from the region were missed each year almost a quarter of those received.
Most contact was made by texts that were all responded to, he said.
Mr Bell said it was devastating when calls went unanswered as trying to deal with issues on their own was one of the biggest traps young people fell into.
"It's not a huge epidemic but I always like to think of myself being one of those young people somewhere," he said.
"The biggest barrier to getting help in this country is not even the lack of services, it's the sense of shame and that what's going on for me is not that big.
When people get over that and they reach out and talk to somebody else and they don't get answered that confirms that they don't really matter."
About 15 per cent of the calls and texts made from the region were categorised as critical, which meant the person was feeling suicidal, considering self-harm or feeling at risk of abuse, he said.
Mr Bell said the biggest issue faced by young people who contacted the helpline was feeling disconnected or isolated. Mental health and issues with relationships, family and school were also common reasons for young people to seek help.
Tauranga Youthline closed down about five years ago due to a lack of funding so Bay of Plenty calls were now answered by volunteers in Auckland.
Mr Bell said funding the service, which costs about $1 a minute, was a constant challenge. The average call lasted about 14 minutes but could last an hour or more. Text conversations took an average of 23 texts.
About 12 per cent of the $800,000 a year service was funded by the Government and the rest came through donations and fundraising.
"If we were able to raise an additional $180,000 a year we would improve our coverage from 65 per cent to closer to 90 per cent of all calls being answered. It is a challenge and we are working extremely hard to be there when a young person needs help," Mr Bell said.
In the past year, about 22,414 calls were made from the Bay of Plenty to the 0800 What's Up helpline 3676 of those came from the Western Bay.
0800 What's Up manager Rhonda Morrison was not able to provide the number of calls not answered for the region but national figures show only 38 per cent of the 283,459 calls that came in during opening hours were answered last year. Another 42,000 calls were made outside of opening hours.
Almost 14,000 Bay of Plenty calls would have gone unanswered in 2012 if the same percentage was applied.
Ms Morrison said each call costs an average of $7.50 and could last more than an hour but were usually between 10 and 30 minutes.
0800 What's Up had 20 part-time staff based in Auckland.
The most common problems discussed were relationships, bullying and development, Ms Morrison said.
A recent survey of helpline users showed a number of them were frustrated by the difficulty of getting through to a counsellor, she said.
Tauranga psychologist Janet Peters said it was important that every call was answered.
"I think people feel quite anxious about ringing a helpline and to ring it and have no reply would be pretty gutting and may lead to people not ringing again when they need it. It could put someone off ringing that number or another helpline," she said.
Ms Peters said the organisations provided a great service.
Early intervention provided by a helpline could cause monetary savings further down the line by preventing the callers from needing mental health support later in life, she said.
For more articles from this region, go to Bay of Plenty Times