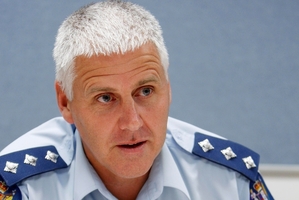 Police are gobsmacked at the stupidity of some Northland motorists, revealing four drunk drivers a day were arrested during two months on the region's roads.
During July and August police stopped 250 drivers who were over the legal alcohol limit. The arrests were not part of a special blitz but were the result of police carrying out routine checkpoints and checks.
Police were amazed a 37-year-old man, who was seen driving erratically around Pukenui by a member of the public was stopped and blew 1534 micrograms of alcohol per litre of breath - nearly four times the legal limit of 400mcg - was even able to drive.
Another driver was seen swerving across the road in Ahipara about 7am and was stopped by police and breath tested. The 33-year-old man blew 1317mcg and told officers his reason for driving was to pick up some takeaways.
Northland road policing manager Inspector Murray Hodson said the readings were extremely high. He was surprised the men could even drive a vehicle.
"I am gobsmacked at the stupidity of people who think they can just drive down the road after they've been drinking to pick up food.
They don't have to go far to kill or seriously injure someone," Mr Hodson said.
"Drivers on rural roads also think they can get away with it, but let me tell you, we will be on those roads and all drivers stopped will be breath tested."
Mr Hodson was full of praise for members of the public who alerted police to the drunk driver in Pukenui and said community help was essential in changing the attitude towards drink driving.
"Stopping the drunk drivers is the responsibility of the community as well as police. Take the keys off anyone who has been drinking and offer them a bed for the night, so they don't have to drive home."
He referred to the recent sentencing of Samuel Jack Guest, who was jailed for five years for manslaughter, after driving drunk, crashing and killing his best mate near Dargaville.
Mr Hodson agreed with comments made by Justice Geoffery Venning that the message not to drink then drive was not getting through, especially to young men in rural communities.
Guest had a blood-alcohol level more than double the legal limit and was travelling at speeds of more than 180km/h and had six passengers in the car, including two in the boot, when he crashed off the road.
"There was a shared responsibility, from not only those in the vehicle, but with those who with them prior to them getting into that car."
Northland's road toll stands at 11. Between September and November last year there were eight road fatalities in Northland and police do not want a repeat of those dark months.
"It's my intention to ensure we do not have a repeat in 2013," Mr Hodson said.
For more articles from this region, go to Northern Advocate