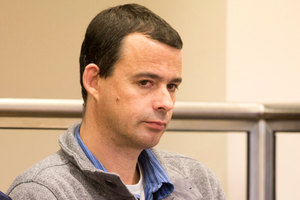 The president of Te Tai Tokerau Principals' Association is defending the Teachers Council for not striking jailed paedophile James Parker from the register, saying not acting was the "sensible and safe way out".
The former deputy principal of Pamapuria School was sentenced last month at the High Court at Whangarei to preventive detention, with a minimum non-parole period of seven years for over 300 offences involving 20 victims.
He admitted 74 counts of sexual offending against boys.
The Teachers Council, which has yet to strike Parker off the register, has said this week that it took time and "due process" for teachers to be deregistered.
Te Tai Tokerau Principals' Association president Pat Newman said he was "spitting sparks" over the backlash to revelations the convicted paedophile had not been removed.
"James Parker has been in a jail cell since the day he was arrested. It is bloody impossible to teach children in a jail cell," Mr Newman said.
For the Teachers Council to remove him from the register there had to be a disciplinary hearing, for which they would have to interview children and witnesses, Mr Newman explained.
"I am sure the Teachers Council looked at all the safety aspects and what was best in the interest of students."
It would have not been in the best interests of witnesses and victims to be put through more interviews and statements.
Now that Mr Parker has been found guilty, the Teachers Council's complaints assessment committee has referred him to the Teachers Disciplinary Tribunal, which has the power to cancel his registration - but has not yet acted. The sentencing notes from the trial will be used in the tribunal.
Meanwhile, the school where Parker taught has a new principal. Rikki Horlock, currently the deputy principal at Maketu Primary School in the Bay of Plenty, will take on the role at the start of the 2014 school year.
For more articles from this region, go to Northern Advocate