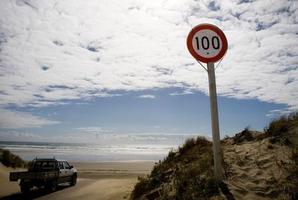 For over a week a decomposed body that had washed up on Ninety Mile Beach in February 2011 remained unidentified.
Two years later that body has been cremated and is in an urn in Auckland awaiting uplifting by family.
Even after police realised the young, black haired, possibly Indian or Sri Lankan man lying in Auckland's morgue was likely to be Sunil Kumar Raghava Raju, 25, whose Auckland flatmates had reported him missing, the body could not be immediately identified.
An inquest today heard that mystery continues to surround the young man's death.
The first DNA match failed when the toothbrush flatmates said was Raju's proved to be a communal one used by other occupants, too. A second DNA test based on familial samples showed a near perfect match with Raju's parents.
A protracted communications process was ongoing between New Zealand's Foreign Affairs and Trade Ministry's protocol division and the Indian High Commission dealing with Raju's family.
The family disputed the DNA results and appeared to give up efforts to repatriate the body.
In April this year Northland Coroner Brandt Shortland advised Raju's family the body had been cremated because it could no longer be stored.
At an inquest in Whangarei today, Mr Shortland ruled that Raju had died by drowning.
Records show Raju last used his cellphone at Ahipara on February 8.
Identification had been stalled because of the late report of him being missing, the cold trail from when he said he was heading to Hamilton on December 21 to when his body washed up on Ninety Mile Beach, and a lack of identifiable features on the decomposed body.
As far as forensic tests could tell, there were no signs of pre-death violence. Massive tissue damage to parts of the body were caused after death, probably by sharks, Mr Shortland said.
"In terms of the cause of death, at the very least he has drowned,'' he said. ``But the evidence is silent. The circumstances remain a mystery. As to how and why he got there, we'll never know.''
For more articles from this region, go to Northern Advocate