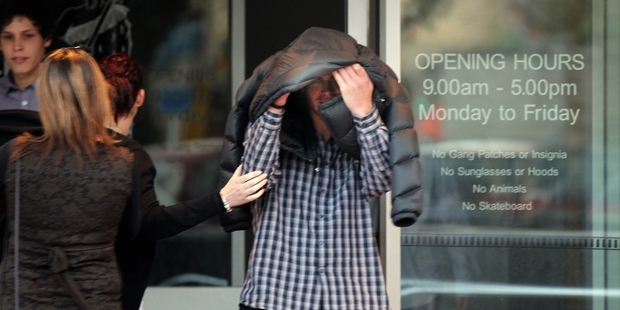 Three teenagers accused of holding down another teen while petrol was poured over his body and set alight appeared in the High Court at Napier yesterday to stand trial.
Michael Downey, 18, Jayden Wardle, 19, and a third man with name suppression have each been charged with two counts of causing grievous bodily harm - one with intent to cause grievous bodily harm and one with reckless disregard - in relation to the incident on the night of August 12, 2011.
The principal offender, Matt-Dillon Shannon, who poured the petrol over the complainant and set it alight, was found guilty during a trial last year. He was jailed for three years.
The complainant had been at Shannon's 17th birthday party in Hastings but had not been drinking.
The court heard yesterday he had taken himself to a bedroom and sat down against a wall when Shannon and others entered the room with a petrol can.
According to the Crown prosecutor, Clayton Walker, Shannon shouted 'get him' or 'grab him' before the three accused grabbed the complainant and held him down.
The court heard the complainant was held down for 20 seconds while the petrol was poured on him and he was set alight with a cigarette lighter.
Mr Walker said the teenagers holding him down did not let go once the fire took hold but continued to hold him down.
"No one was helping him, in fact people were laughing."
A video interview with the complainant was played to the court where he said he had been held down by a group of people, at his shoulders, arms, legs and feet.
He said he had not been able to move and would have got up and punched Shannon in the face if he had not been held down.
In the video interview the complainant did not identify any of the accused as being the people holding him and said his attention was focused on Shannon, who was holding the petrol can.
He had burns to his head, neck, shoulders and upper back as a result.
Mr Walker said Shannon is the only witness who can identify who was holding the complainant down.
Despite Shannon naming the three defendants as the people who were holding the complainant down, all three deny they were involved.
Wardle and Downey admitted they were in the room at the time of the attack but said they did not hold the complainant down.
The third accused denied being in the room at all and said he was outside at the time.
Wardle's lawyer, Amit Malik, told the jury that in the circumstances there is no section of the law that punishes people for doing nothing to stop preventable harm.
The trial continues today.
For more articles from this region, go to Hawkes Bay Today