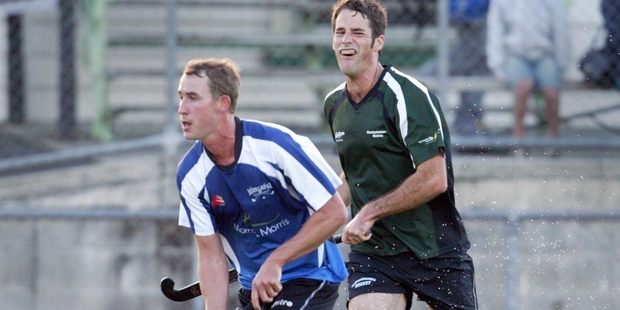 Mangapai's Mark Thorne and Springfield's Jodie Nichol shared top honours as they came away with the Peter Lawson Sportsman, and Sportswoman, of the Year titles at the Hockey Northland Awards Dinner.
Thorne, who returned to Northland this year after moving away from the region, coached the Mangapai men and Maungakaramea premier women's teams while himself setting a high standard on the field for the Mangapai men.
As a result, Thorne was selected to represent Northland at NHL level and had an outstanding tournament. To claim the award, Thorne beat other finalist Sam Webb.
Nichol, who is a current member of the NHL women's team, claimed the sportswoman title at the awards ceremony at the start of this month for her top season with Springfield's premier women's team. Nichol also coached Tauraroa Area School collegiate girls team this year, proving to be a top role model for the girls.
The Peter Lawson Sports Awards for sportsman and sportswoman have a set of rules which state nominees must always display a high level of sportsmanship both on and off the field but not necessarily the best on the turf. Winning players must be a dedicated hockey player and one who has achieved high standards in the current year.
To claim the award, Nichol pipped other finalists Alana Millington and Jade McLeod.
Winning the Northland Representative Player of the Year Awards were Black Sticks Shay Neal and Stacey Michelsen, winning the award which was in its second year after trophies were donated by the Delaney family with the recipients being chosen from the Black Sticks, NHL and under-21 teams.
Receiving an award for a Northland milestone was Dion Watts who played his 100th game for Hockey Northland during the season.
Winning the Supporters Cup was Gavin Roberts who has helped out and actively followed hockey.
AWARD WINNERS:
Supporters Cup: Gavin Roberts.
Administrators Cup: Pauline Johnson.
Umpires Awards: Men: Players' Choice, voted on by the Premier and Reserve Men's teams, winner: Dylan Codlin.
Women: Players' Choice, voted on by the Premier and Reserve Women's teams, winner: Vicki Allen.
Service Awards: John Godfrey - Gold Award 25 years' Service.
Whangarei Stick Award: Men's Winner: Neal Martin.
Women's Winner: Jane Squire.
100 games for Hockey Northland: Dion Watts.
Peter Lawson Sportswoman of the Year: Jodie Nichol.
Peter Lawson Sportsman of the Year: Mark Thorne.
Men's Representative Player of the Year Trophy: Shay Neal.
Women's Representative Player of the Year Trophy: Stacey Michelsen.