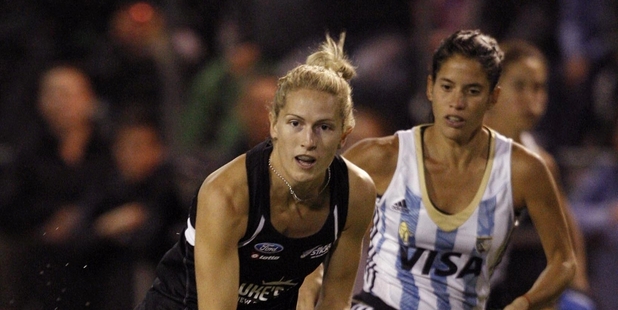 Northland hockey players are giving back to the sport which has given them so much.
Black Sticks and London Olympians Stacey Michelsen and Shay Neal are leading a two-day development camp for players 15 and under.
No doubt Michelsen and Neal will be hoping to come across, and have a small influence with, another future Black Stick - seeing as the region has a knack of producing them and Olympians.
All players must attend both days, and turn up on time, and train in correct safety gear while bringing a positive, and respectful, attitude as well as looking after their own nutrition and hydration requirements.
The camp will take place on November 30 and December 1 and go from 8.30am until 3pm. The cost will be $40. The camp is open to any 2013 Hockey Northland registered field player who is in year nine and above, but under the age of 15 as at January 1 2013.
All players must complete registration before 5pm on November 22 and return forms to Bevan Gibbs at Northland Hockey. For more information, contact Gibbs on either rdm@northlandhockey.org.nz, 09 437 3830 or 0274 771 754.