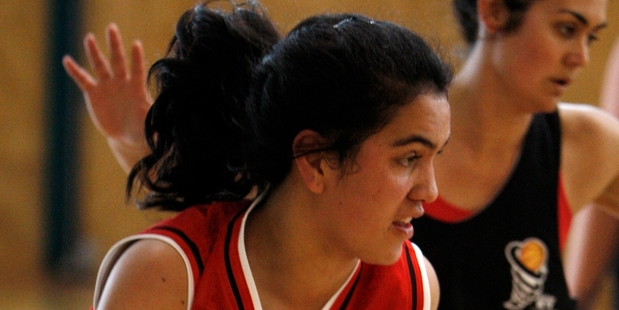 Summer sport in Northland is well and truly on the go now, with basketball tipping off at ASB Stadium tonight.
The beginning of Super Basketball League and Te Tai Tokerau Classic seasons mark the start of a busy weekend of sport throughout the region as club cricket continues, along with a masters' tennis tournament and the Kerikeri half marathon.
Tonight sees Portland's men's team, the Blazers, tip the season off against the Maunu Lights at 6.30pm, in what will surely be a much anticipated match for the players.
Also beginning tonight is the women's Portland team who take on the Bucks, again at 6.30pm, in Kensington.
Tomorrow's action sees last year's TTT Classic bridesmaids Muriwhenua take on the Phoenix at 2pm at ASB Stadium, with the men's Muriwhenua team also playing at 2pm but against the Raumaunga Royals.
Capping off the weekend's action is Whangaruru's men's team, the Bloodlines, taking on the City Hawks at 4pm.
Meanwhile, last year's TTT Classic winning Whangaruru women's team have a first round bye.
In cricket action, a two-day match is started for all teams which sees Kaipara Flats meet Maungakaramea in Kaipara while Kamo take on Onerahi Central in Kamo.
Rounding out the cricket action are Whangarei Boys' High School, who host City.
The teams will play one day this weekend and finish the match next weekend.
Taking to courts in Waipu are tennis players of all levels who will take part in Tennis Northland's Waipu Masters Tournament. The tournament will be the second masters tournament of the season, after the first one in Kamo in last month.
Rounding out the weekend's sport is the Kerikeri half marathon, which has had entries capped at 2500.
While final numbers were still to be confirmed, event spokeswoman Hayley Overton noted that more than 1000 entries had been received from participants who live outside Northland, with a further 1000 from Northlanders.
She estimated numbers this year will once again likely reach the 2500 mark or thereabouts to line up at the start line this coming Saturday morning.
For the first time, the Kerikeri Half Marathon will have "pace runners" who will help entrants achieve their goal time. The pace runners will each be wearing a bright yellow T-shirt with their pace time on the back, and carry a coloured balloon (yellow 1:30, pink 1:40, blue 1:50 and green 2:00).
No doubt plenty of Northlanders will be out supporting, and playing in, teams all around the region.