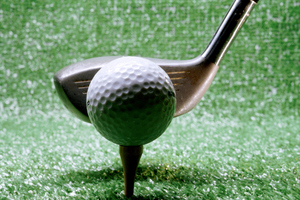 Northland's masters golf team was the surprise leader at the end of day one of the 28th Freyberg Masters as upsets marked the first two rounds at the Coringa Golf Club in Christchurch.
Northland, who has never won the competition since it began at Paraparaumu Beach in 1986, holds the early lead with wins over 2011 champions Canterbury and the 10-time winners Auckland in the fine and warm conditions.
The team of Saali Herewini, Bob Shirley, Kevin Billington, Scott Wilson and Iain Power upset the hosts in round one with a convincing 4.5 to 0.5 victory and then continued its momentum in round two to defeat Auckland 3-2 to be the talking point of day one on Monday.
They won seven individual points, from a possible 10, to lead by one point ahead of Southland (six individual points) who opened with wins over Hawke's Bay and Otago to also achieve a perfect start.
Northland's Shirley, Billington and Wilson were the heroes from the opening day while Southland's Karl Mariu and Blair Sinclair delivered the crucial points to defeat their southern rivals Otago.
Manawatu/Wanganui and Bay of Plenty share third place on the early standings with a win and a half from their opening two matches.
Defending champions Waikato, who won for the first time last year at the Maraenui Golf Club in Napier, had the bye in round one but got off to a winning start against Poverty Bay.
Auckland looked good in round one when they won the Battle of the Bridge against North Harbour 3-2 but faltered in round two. The blue and whites are the most successful team in the event's history but have not won the title since 2003.
Wellington, the last team to successfully defend the title in 2008/2009, had the bye and then lost their opening match against Tasman by 3-2.
It is still early days and the title, which will be decided on Friday, is still up for grabs for all of the provinces after day one.