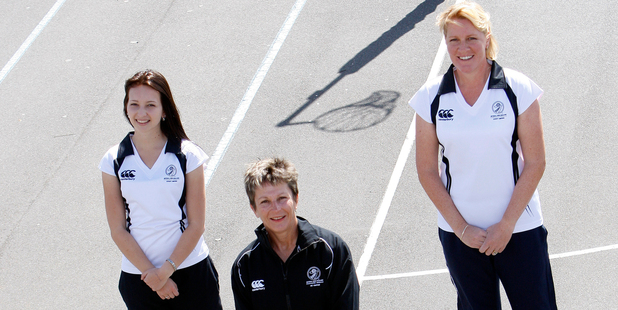 The Whangarei Netball Centre now has three umpires who have become New Zealand-qualified, ticking the first box towards potentially holding the whistle in the ANZ Championship.
Sue Cresswell, Lucy Gardner Lee and Amie Pooley have been rewarded for their hard work on the court by receiving the New Zealand "C" badge - the first crop of Whangarei Netball umpires to be nationally qualified since Marge Rahui in 1994.
Cresswell was the first from the trio to receive her C badge, while umpiring in Auckland in August, followed by Lucy Gardner Lee and Amie Pooley, who received theirs at the Upper North Island Secondary Schools tournament last week.
From a pool of 112 umpires at the schools tournament, only three New Zealand Awards were issued and two of them to Whangarei umpires. To put this in perspective, only one was awarded at the same competition last year.
A lot of dedication, hard work, time and effort went into this accomplishment, including travelling regularly to Auckland for games and coaching and years of umpiring.
The progression for umpires is from Centre Award, to Zone Award, to New Zealand Award, with a theory and practical component at each stage. The national award has "C", "B" and "A" levels, and there is a practical component to move to each level. After the national A award, an umpire can qualify for an International Umpires Award, of which there are only nine holders in New Zealand.
Each award will last for four years, with a "Zone Award" only able to be attempted while holding a Centre Award, and a New Zealand Award can only be attempted while holding a Zone Award.
A national award allows umpires to apply to attend any Netball New Zealand or national events.
Another of Whangarei's up-and-coming umpires, Anna Cresswell, 17, attended the Upper North Island championships as well and she controlled the C grade final, a first for a Whangarei Netball umpire.
Also this year, Gardner Lee, 17, was given the B grade final in what was another Whangarei first.
Umpire co-ordinator Sue Robertson said: "This has been so long coming and I feel pure joy at having these ladies achieve so much after all their hard work. [The] Whangarei Netball Centre continues to grow from strength to strength in umpiring".
For more information on how to become an umpire, contact the netball centre on 09-437 1950.