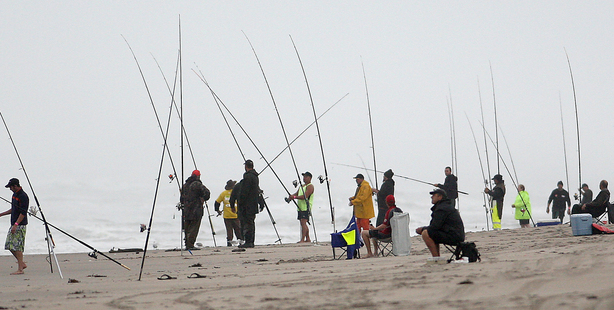 This time tomorrow we will know how hard the predicted storm has hit us.
It's predicted that we'll get a hiding from Cyclone Lusi, as she collides with various other weather patterns or fronts in the next 48 hours.
It's not quite a perfect storm, but it's certainly a violent gathering of the atmospheric masses.
We have had unprecedented warnings and preparation advice. As we should.
Northland - touch wood - doesn't have earthquakes.
But our local natural disaster, if you like, is flooding. Slips. Big seas. Erosion.
So it's in our interests to be as prepared as we can when it comes to events like Lusi.
This weekend, the circus is winding down. Sports will go ahead - the rugby and league boys will likely tough it out.
Cricket will wait and see - playing cricket with a wet, soggy, skidding missile is dangerous.
And the months of planning that go into an event like Relay for Life will still come to fruition, at a different venue and over a shorter timeframe.
I don't think there'll be many cruise operators or fishing/diving charters out on the water on Saturday, and the sky-diving community will probably be packing chutes or whatever it is that sky-divers do when they're not dropping out of the sky.
If Cyclone Lusi doesn't land, try to be grateful rather than cynical about the accuracy of weather reports.
The forecasters are damned if they do and damned if they don't. I would much rather they choose the "do" option, and I won't be saying "damn" if they get it wrong.