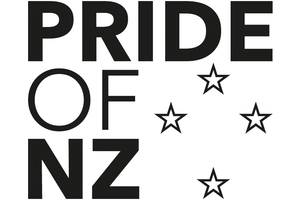 Three Northlanders are in the running for the inaugural Pride of New Zealand title after winning the regional awards section in Auckland last month.
The Northern Advocate is behind the awards which aim to find deserving heroes in our community. We're looking for those everyday Kiwis who selflessly strive to make New Zealand an even better place to live.
The Community Spirit Award was won by Buddhi Wilcox, who runs a Food for Life school lunch programme, feeding more than 1000 Whangarei children each week.
The Environmental Award went to Todd Hamilton, of Whangarei, who has worked tirelessly over the past 15 years to boost kiwi populations in the Whangarei area.
The Fundraiser of the Year Award went to Tony Scott. An Auckland firefighter, Tony (Scottie) Scott is the man behind the annual Sky Tower Stair Challenge - which since its inception in 2005 has raised more than $2 million for Leukaemia and Blood Cancer New Zealand.
A ceremony to announce the national Pride of New Zealand Awards winners and the winner of the TSB Bank People's Choice vote will be held at Auckland Museum on September 10. Voting in the People's Choice Award is under way - go to www.prideofnzawards.co.nz.
Tony "Scottie" Scott
Tony "Scottie" Scott likes to keep himself busy, especially if it's for a good cause.
The 43-year-old, who lives in the Far North, has been a member of the Auckland Airport Rescue Fire Service for the past 22 years.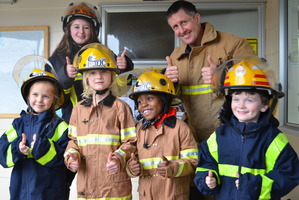 During that time he has become known as one of the Fire Service's most dedicated event organisers and can often be found volunteering at various functions or fundraising events throughout the year.
But he is most well known as being the key driver behind the annual Firefighter Sky Tower Stair Challenge.
Mr Scott first pitched the idea to Sky Tower officials almost 10 years ago. In 2005, dozens of firefighters raced up the 1103 stairs and reeled in a smooth $17,500 for Leukaemia & Blood Cancer New Zealand.
The challenge is now so popular that the number of firefighters participating has to be capped.
This year more than 700 firefighters from around the country took to the stairs and raised more than $800,000 for the foundation.
Mr Scott, who hopes to get $1 million next time, said such events help them to give back to the public in a different way.
"It's just the fact that we can give back to the community. That's what it's all about for us.
"It's benefiting people in the whole of New Zealand, not just Auckland-based groups, and that's something we really like too."
Mr Scott and his family, partner Heather and children Charlotte, 16, and Harry, 12, live in Pakaraka in Northland. He spends half his week in Auckland.
Todd Hamilton
He's the kiwi man in Northland, and an expert on the national bird.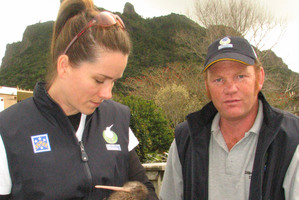 Todd Hamilton has been at the centre of Northland efforts to boost the kiwi population for the past 15 years.
During that time, kiwi numbers on the Whangarei Heads have grown from just 80 in 2000 to more than 500 today.
He has led stoat trapping programmes and created awareness around dogs along with other members in the community group Backyard Kiwi.
"You kill stoats so the chicks survive, then you control your dogs, that is all you really have to do to give kiwi a helping hand in Northland."
Mr Hamilton sets about 300 traps that catch "a couple of dozen" stoats per year, down from hundreds in the early days.
He also runs a transmitter programme to gather information on the birds.
"They are pretty clever, they are the slowest growing bird in the world yet they learn. Jeepers, the ones who learn to get away from me get pretty sly. People think they are dumb, but they are not, they are almost as smart as parrots."
Mr Hamilton says PR to make people aware of the dangers dogs pose has been highly successful. "God help those visitors who bring in a dog and let it roam around now, they get an earful. We rarely get a kiwi killed by dogs now."
He says he was at first "pretty embarrassed" about the nomination in the Environmental section of the Pride of New Zealand Awards. But now it has sunk in, he is chuffed. "It is a community thing - I am just the man at the front."
He says the kiwi is a "pretty impressive animal" and not many people are lucky enough to deal with them up close.
Buddhi Wilcox
Hare Krishna devotee Buddhi Wilcox has taken it upon himself to feed as many hungry mouths as possible.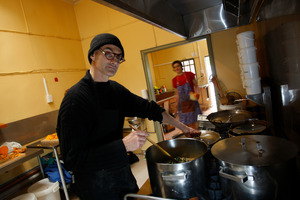 Mr Wilcox spends his days in the kitchen - with other volunteers - chopping vegetables and cooking meals before going to a number of schools to distribute them.
The 49-year-old established the Hare Krishna Food For Life programme two years ago after noticing many people were struggling to make ends meet.
The hot vegetarian meals are made every day and given to youngsters at five schools in the area. About 1000 primary and intermediate school-aged children are fed as a result. Since October 2012 Food For Life has provided meals at Manaia View Primary (180 pupils receiving meals), Te Kura O Otangarei (80 meals), Ruakaka Primary (160), Totara Grove Primary (320) and Tikipunga High School's junior classes (245).
The meals cost $2 each, with the schools having to provide $1 of that.