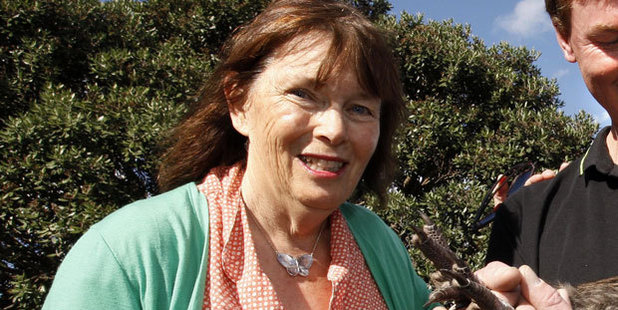 Several community based conservation projects can now step up a notch with a big a chunk of a national fund coming to Northland.
The Bay of Islands is closer to having fish forever, the Far North's Lake Ngatu could lose its fringe of weeds and grey faced petrels return to breed in Whangarei Harbour.
The seven groups have attracted $730,000 of the Department of Conservation's new $8.5 million 2014 community partnerships fund which will support more than 100 groups around New Zealand.
The Friends of Matakohe/Limestone Island Trust gets $22,000 for its ongoing translocation of grey faced petrel (in Maori, oi) chicks from Taranga (Hen Island) in Bream Bay to re-establish a breeding population on Matakohe/Limestone.
"We're very pleased," chairwoman Pam Stevens said.
Also gaining from the first allocation of the Community Conservation Partnerships Fund (CCPF), which has $26 million available over four years, was the Bream Head Conservation Trust (BHCT), to the tune of $164,000.
The money will fund the trust reintroducing locally extinct wildlife.
"It's exciting times," said BHCT chairman Greg Innes.
Mr Innes said the CCPF fund would support greater ownership and community commitment for local conservation projects and groups as well as help strengthen relationships with iwi, industry and Government.
"We're excited for Matakohe Limestone island and their success in the fund," Mr Innes said. "We have strong ties with the island and recognise the need to consider the wider ecological district as a whole when making decisions for the future."
Those ties include the island's kiwi creche, from where birds are relocated to Bream Head, and also "good-neighbour" corporate sponsors - Golden Bay Cement in the case of Matakohe/Limestone Island and Refining New Zealand with BHCT.
The other Northland projects now shored up by the funding are: Bay of Islands Maritime Park (applicant Fish Forever), $25,197; Puketi Forest Trust, $111,500; Lake Ngatu Margins Management (Bushland Trust), $39,739; Warawara pest management programme (Te Runanga o Te Rarawa), $287,408; and Guardians of Bay of Islands, $80,400. A DoC spokesperson said a number of Northland projects were unsuccessful mainly due to lack of information provided in the applications.