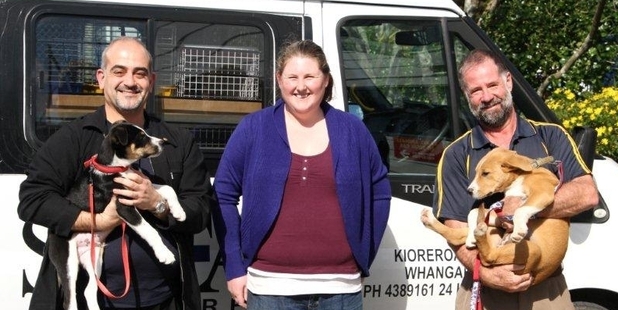 The Whangarei Lions Club's Annual Race Day has raised over $20,000 for the SPCA.
Pictured are Asi Cohen (Smile Dental), Kirsty MacDonald (SPCA veterinarian) and Angus Campbell (Northland Veterinary Group).
Asi and Angus were significant contributors to this year's fund-raiser.
Jack Broome, representing the Whangarei Lions Club, said the pair's support - along with that of the many other race sponsors and donors - pushed this year's fund-raiser total over the $20,000 mark.
The funds raised have enabled the SPCA to buy much needed dental and X-ray equipment, and any money remaining will be allocated to other essential projects.
For the past five years, the Lions Club has held an annual race day with the proceeds going to a worthy local charity or organisation.
In five years, more than $100,000 has been raised.