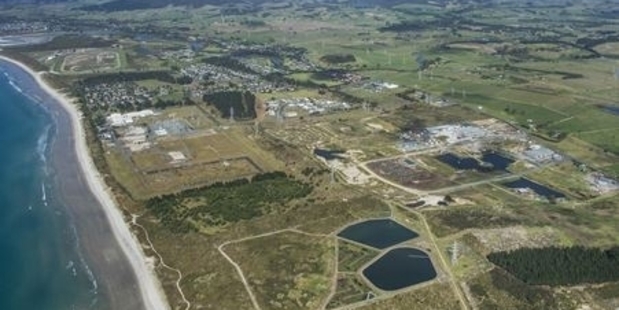 Next month's election is stalling Crown moves to acquire two Ruakaka sites Mighty River Power (MRP) had included in sale plans opposed by Whangarei hapu Patuharakeke.
Government-owned MRP - which in the 1990s was given 166ha in seven blocks, including the site of the now removed Marsden A and B power stations, - this year put the land on the market as it was deemed surplus to requirements.
But Patuharakeke lodged an application in May for an urgent hearing of the Waitangi Tribunal to stop the sale as it has a Treaty of Waitangi claim over some of the land.
In June, the Crown told tribunal presiding officer Judge Craig Coxhead it had made a non-binding expression of interest to buy two of the seven blocks, which have 27B memorials signifying they could be returned or compensated for in Treaty settlements.
Expressions of interest closed on May 22, but the Crown also advised MRP had indicated it would not sell the remaining five properties before October 31.
However, on August 7, the Crown said it had started a due diligence process expected to take up to three months.
"Any agreement to purchase the properties must ultimately be approved by ministers and, due to the pending election, ministerial availability is expected to be limited over the next two months," the Crown message to the tribunal last week said. "It is therefore unlikely any ministerial decision will be made before November."
Crown lawyers asked the tribunal to direct them to provide a further update on the negotiations next month.
MRP communications manager Marie Winfield said yesterday it continued to look at options to sell the seven parcels and were taking into account the Patuharakeke claim.
Prue Kapua, the lawyer who represents Patuharakeke, says the hapu wants the disputed sections put in a land bank by the Office of Treaty Settlement (OTS) until its Treaty claims are settled. She said the land in dispute was taken under the Public Works Act for power generation and was no longer needed for that so the hapu wanted it back.
Ms Kapua said the blocks which contained the old power stations were among the few in the area not in private ownership that could possibly be returned to the hapu. Its only asset is a small piece of land around Takahiwai Marae.
The sale is marketed by Colliers International which has a note on its website about the legal situation and the claim lodged by Patuharakeke. "Mighty River Power asks that potential purchasers have patience while it works through the implications of that application over the next week or two. Colliers/NAI Harcourts will endeavour to keep you fully informed."