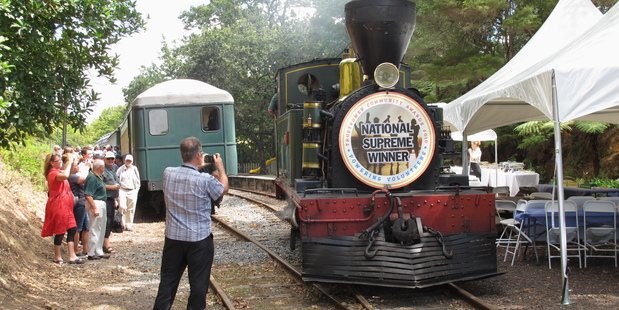 Kawakawa police trying to solve a burglary and vandalism at the Bay of Islands Vintage Railway want to hear from anyone who recognises a distinctive tag painted on a train carriage.
The tag, in large yellow and green letters, read "NeKO AMOR" and covered much of one side of the vintage carriage. Volunteers repainted the carriage before it was put back into service.
Sergeant Kevin Milne, of Kawakawa police, said the tag appeared overnight earlier this month.
Two nights later, tags were sprayed on the station buildings and a piece of steel was used to smash a window at the railway station cafe. The thieves broke into the cafe and made off with Magnum ice creams.
Mr Milne believed all three incidents were related and had been carried out by the same person or group of people. The tag was highly distinctive and easily recognised.
"This is not your run-of-the-mill scribble. Somebody out there will know who it is."
He urged anyone with information about the offenders to call Constable Meagan Lyle at the Kawakawa station, (09) 404 3150. Tips can also be passed to Crimestoppers, anonymously, on 0800 555 111.