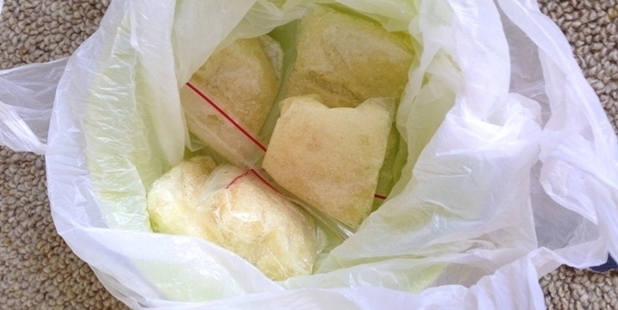 Northland police are vowing to continue their crackdown on methamphetamine after finding almost 200g of the dangerous drug and tens of thousands of dollars in cash during a number of busts in the past month.
But police say they need as much help from the public as possible to catch dealers and rid the streets of the highly addictive drug, which is also known as P.
Last week police found 3g of methamphetamine after a search of a Dargaville home and a 55-year-old man was charged with possessing methamphetamine for supply.
The methamphetamine busts started mid last month when possibly the largest haul of methamphetamine seized in Northland, worth more than $150,000, was found at a Hikurangi house.
Almost 5.5 ounces of methamphetamine, $21,000, a P-lab, a .22 calibre pistol and stolen property were allegedly found when members of the Whangarei Tactical Crime Unit raided the house with support from the Armed Offenders Squad.
Detective Senior Sergeant Dene Begbie said the 154g of methamphetamine with a high street value and was one of, if not the, largest hauls of the drug in Northland. A gram of P sells for about $1000.
The search was followed less than 24 hours later with officers finding 100g of cannabis, thousands in cash and a pipe for smoking methamphetamine during an unrelated vehicle stop.
In the Hikurangi raid, two 30-year-old men were arrested and charged with possession of methamphetamine for supply, unlawful possession of a firearm and unlawful possession of ammunition.
They will appear in Whangarei District Court on the charges today.
A week later police found 24g of the Class A drug, five tabs of LSD, and $3320 after stopping a vehicle in Kaikohe. A man and woman, aged 44 and 39 respectively, were charged over the haul and will appear in Kaikohe District Court on August 19 on charges of possessing methamphetamine for supply and possessing utensils for methamphetamine. One of the pair was also charged with possession of the drug LSD.
The raids have taken a substantial quantity of methamphetamine off the streets said Mr Begbie. Police continually focus on illegal drugs, such as methamphetamine, as they harm to communities, and are linked to organised crime and offending such as burglary and theft.
"Police are here to prevent crime and ensure there are fewer victims of all crime.
"By focusing on illicit drugs we hope to do just that," Mr Begbie said.
"This is why you will see drug growers, manufacturers and dealers being targeted and arrested. If anyone takes part in this criminal activity they can expect us to turn up on their doorstep."
He said anyone with information on the illegal drug trade can contact the Tactical Crime Unit at Whangarei Police on 09 430 4500 or Crimestoppers on 0800 555 111.