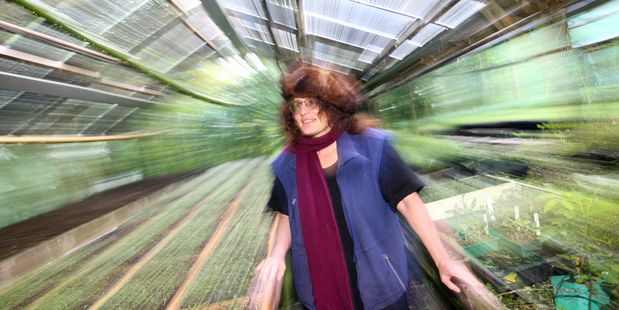 It's not quite all over bar the shouting but GE Free Northland is happy to celebrate the ground covered so far to keep field trials of genetically modified organisms out of the region.
Next week, the group would hold a "bit of a do" to celebrate recent collaborative moves by Whangarei and Far North District councils to toughen up existing precautionary stances, said GE Free spokeswoman Zelka Grammer.
As Whangarei has done, the Far North last month notified Plan Change 18, which would make the release of GMOs illegal and ineligible for resource consent applications. The only permitted GMO activities would be in laboratories or veterinary vaccines.
Former Green Party co-leader Jeanette Fitzsimons will be guest speaker and an abridged version of the powerful anti-GMO film Genetic Roulette will be shown at the evening events at Kingston House, Hone Heke Rd, Kerikeri next Tuesday and the Old Stone Butter Factory in Whangarei on Wednesday.
Ms Fitzsimons said the Northland councils had worked hard to reach their position and to consult widely in the community. "Northland's collaborative GMO plan changes, in alignment with Auckland Council, to protect growers against contamination from genetically engineered crops is a triumph of collaboration and community action over the tactics of big agribusiness and central government," Ms Fitzsimons said.
"I look forward to supporting the excellent work of the northern councils to create an additional tier of local protection against the risks of outdoor use of GMOs at public meetings in Northland.
"This technology has not got any safer in the 15 years since I started questioning it and we don't need it in New Zealand."
Ms Grammer said next week's celebration would also offer members of the public a chance to become more comfortable with the sometimes daunting process of writing submissions. To encourage people to have their say, and touting the event as a "submission writing extravaganza", GE Free Northland has come up with an easy submission template people can fill in.
Both councils' public submissions periods close on September 9. If the plan changes were challenged, the matter would go to the Environment Court, Ms Grammer said.