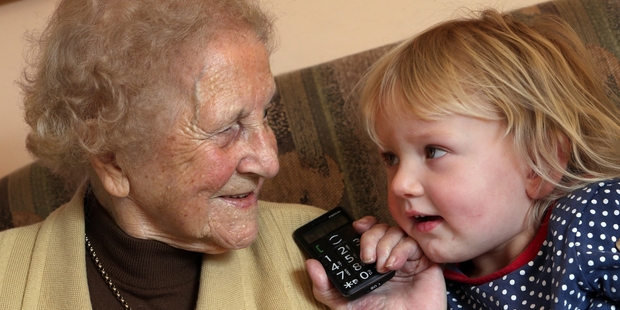 She's 100-years-old, can still drive and has mastered the tricky art of texting though never at the same time.
Vera Bilsborough has had her driving license for over 60 years and still regularly drives herself to lunch with friends. She also plays bowls every Tuesday at the Whangarei Senior Citizens club, a mere seven-minute drive from Maunu and today she celebrates her 100th birthday today with a luncheon with her extended family.
She has lived through World War I and II, the Great Depression, the invention of the television and the cellphone, which she is a dab hand at.
"How else would she keep in touch with her grandchildren," asks one of her four grandchildren, Dena Gabbatis, who regularly contacts Vera via text message.
Growing up in Derbyshire in England, she trained as a hairdresser before taking over the family business, which she owned till her retirement at the age of 65.
In 1971, just before she retired, Vera began visiting New Zealand to see her daughter who had moved to Whangarei.
Seventeen years later, in 1988, she made the move half way around the world and was soon followed by the rest of her family.
Vera's extended family now includes two daughters, four grandchildren and 10 great grandchildren. Now after two decades in New Zealand Vera thinks back her to her days in England with a smile.
"I do love England," she said.
But the hills and greenery surrounding her daughter's house in Maunu remind her of back home.
Vera's daughter Gail admires her mother's love of life.
"If women are half your age and have your energy then they are doing well," she said to her mum.
So what's Vera's secret?
"I never tell anyone my age."