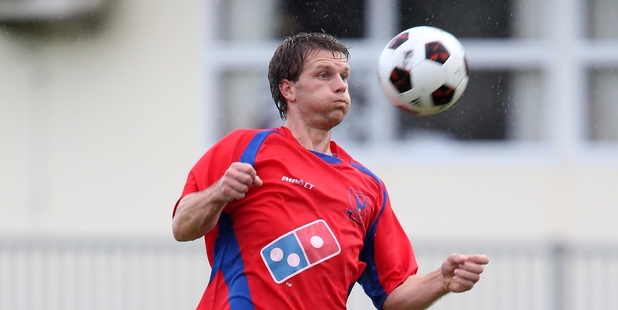 It was a game of missed chances for FC Whangarei as they bowed out of the Federation One Cup beaten 2-1 by East Coast Bays.
The current Northland Premier League leaders were expected to do well against the visitors to Morningside Park but they were stunned by two goals in the first five minutes of the match.
The strong wind played a part in both goals, firstly catching a cross and blowing it over the keeper and the second goal was even more fortunate for East Coast Bays.
The damage was done and FC Whangarei knuckled down and fought to get back into the game.
"We had three or four really good chances to score in the first half but didn't put them away and if you don't take your chances you won't win games," FC captain Scott Burgess said.
Burgess scored his side's only goal with about 15 minutes to play, giving his side hope but although they piled on the pressure, they couldn't find an equaliser.
"We talked about that during the week how cup games are different - it doesn't matter how good you are really - you can turn up and get a result and that's what they did, they scored two goals early and then parked the bus and we couldn't quite break them down like we wanted to.
"It's disappointing but in a way, it's a good thing for us because we've got Kerikeri in the league next week up there and our priority is to win the league and so the less distractions the better," Burgess said.
FC Whangarei lead the Northland competition by eight points but Kerikeri have a game in hand so the match next week looks like it could well play a big part in deciding who wins the title.
Perhaps Kerikeri had an eye on next week's game as well because they also dipped out of the competition on Saturday, losing 0-1 to Albany Africans at Auckland's Rosedale Park.
Meanwhile at Otaika Park, Central Brown became the only Northland team to progress through to the next round of the cup with a 4-3 win over Takapuna.
Central Brown opened the scoring before the visitors got back on level terms.
The home side then scored three more to blow out the lead to 4-1 before Takapuna came back strongly in the second spell, scaring the locals by pulling two goals back before the final whistle.
Bryn Hughes scored a double, while brothers Jake and Heath Mabbett were the other scorers for Central Brown.