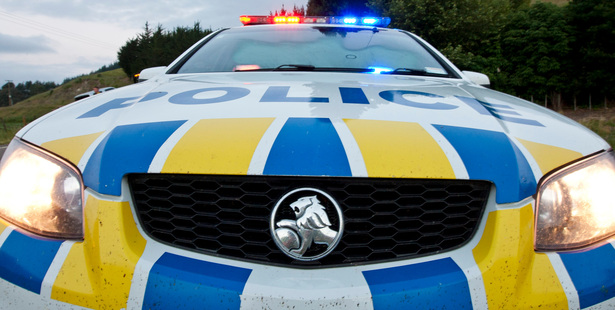 Police across the Mid North have arrested 31 people in the past two months as they focus on drug-related and stolen property offending in the area.
Kaikohe police Detective Sergeant Chris Fouhy said the arrests, which included gang members and people with warrants for their arrest, continue to highlight the involvement of gangs and people involved in the drug trade, burglary, aggravated robbery and theft of motor vehicles.
"We will continue to pursue those who choose to be part of gangs or criminal groups and who choose to commit crime such as drug dealing, robbery and stealing and receiving stolen property," Mr Fouhy said.
He said stolen property often ends up in the hands of drug dealers as payment from their customers.
At least 11 of those arrested were gang members or had strong links to gangs and methamphetamine and cannabis were discovered during the raids.
"The people buying drugs or wanting to work their way into gangs commit crimes such as burglaries, robberies and the like to pay for their habits or earn kudos from senior gang members.
They make hard-working law-abiding citizens victims of their crimes," Mr Fouhy said.
"The other victims of these drug dealers are their children and the children of the people buying and using these drugs. Money is spent on their habits rather than feeding their kids, putting clothes on their back, shoes on their feet and sending them to school well nourished and healthy. Kids are often subjected to dangerous conditions by people manufacturing and dealing drugs and are neglected by those using drugs."
Mr Fouhy says the message from Kaikohe Police is simple: if people choose to deal in or manufacture drugs, steal or harm others by committing crime, they will face the consequences of their actions.
"We are actively targeting people involved in drug dealing, burglary, vehicle theft and gangs. "We will be coming for you if you continue to offend and we will not stop," he said.
Police would like to thank local people who have assisted in providing information about offending in the area via the Crimestoppers phone number (0800 555 111).
"Many of the recent results would not have been possible without the public's assistance and we ask for your continued support."
Information about criminal offending including drug dealing can be passed on to your local police station or anonymously to Crimestoppers on 0800 555 111.