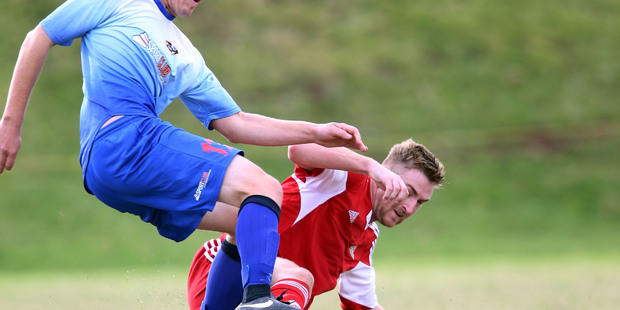 The equation is simple for North Force tomorrow in Kamo - they must win to keep their play-off and promotion hopes alive.
After not picking up the results needed in their last four games away from home, North Force need to knock over Forrest Hill in Kamo at 3pm. However, the team is looking forward to coming home after what seems an age.
Having received an overwhelming amount of support at home, North Force coach Russell Baddeley said his team is looking forward to some more.
"After three tough away matches at Papakura, Waiuku, and Tauranga - which saw us suffer three narrow defeats despite being competitive and in with a chance of a result in all three games - it's so good to be back at Kamo," he said.
"North Force will again be looking to play a real open, attacking, game please makes some noise and get in behind the Northland boys, the players really appreciate the support."
Baddeley added this week they would look to rectify their mistakes from their 3-0 defeat to Tauranga last weekend, where a lapse in concentration cost them dearly.
"We were tracking well at half time, very much in the game, but we knew they'd hit us hard.
"Two goals in two minutes, which were pretty soft, took the steam out of us really. But, we fought hard and they nicked the third goal home at the end," Baddeley conceded.
Helping alleviate some of the Northland injuries woes is the calling in of Onerahi youngsters Alex Thorn and Glen Day who look set to bolster the squad.
With senior players already out, due to being overseas currently, injuries to Dom Fromont, Steve Schimmel, and Cody Lacour during last weekend's game have not helped North Force.
North Force: Shane Stanners, Dom Fromont (c), Jo Luiten, Jeremy Rintoul, Thomas Berry, Joel Crawford, Gareth Lloyd, Josh Hacker, Ben Porter, Taylor Bell-Booth, Brett Plant, Calvin Erick, Alex Thorn, Cody Lacour.