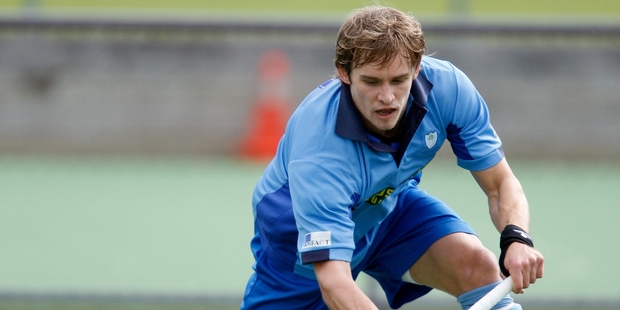 Shay Neal's Commonwealth Games dream has come true after the Northlander was named as a bolter in the men's Black Sticks team for Glasgow by coach Colin Batch.
Neal, 24, is Batch's surprise selection after he made an impressive recovery from a serious hip operation in November.
Having been off the turf for a year, Neal is pleased that his dedicated approach to rehabilitation has paid off. Batch says he is looking forward to having the skilled, fit striker back on the turf.
Having been to the World Cup as a reserve, Neal can see how much the team has improved and believes that having had so much competition this year the side is poised to get a great result in Glasgow.
"The team has been together through this year's World League Final, Champions Challenge, World Cup and now training together in Auckland - so the Commonwealth Games is the last competition of the year and if we can learn from the World Cup and build on that, I think we will do really well," said Neal.
"To be honest it isn't until the team is named and people start congratulating you that you realise this event means so much to New Zealanders, it is starting to sink in now and I'm getting pretty excited."
The Black Sticks are ranked third in the Commonwealth and Batch said that the competition at last month's World Cup and training together in Auckland has meant the team is well prepared.
"We are in good shape, this is an experienced side and the team has been working hard. The aim is to return with a medal and I believe this is achievable if we perform to our best," Batch said.
Dean Couzins and Phil Burrows are both heading for their fourth Commonwealth Games and the team will be aiming to secure hockey's fifth Commonwealth medal.
Meanwhile, Brad Shaw is the other inclusion in the team since the World Cup. The talented defender has vast experience with 150 test caps and has already competed at two Commonwealth Games. The team has one more week of training in Auckland before they have a couple of days' rest and recovery prior to departing for Glasgow on July 15.
The New Zealand men are in Pool B and play Canada at 8am on July 25, Trinidad and Tobago at 8pm on July 26, England at 8pm on July 29 and Malaysia at 10pm on July 31. The semifinals are from 11.15pm on August 2 with medal matches on August 3 from 9am (All NZT).