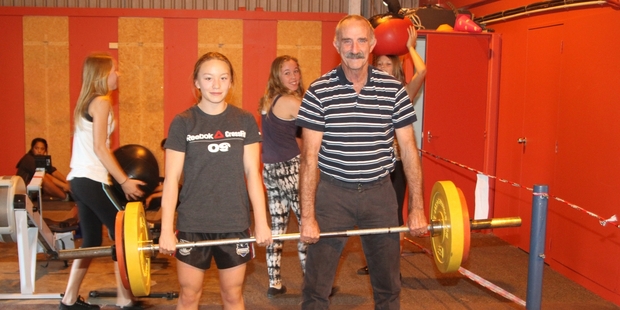 Momentum is building for the fundraising campaign to help Northland's Brooke Ah Sam get to California for an international crossfit event.
Two weeks ago, the 15-year-old had a visit from Far North Mayor John Carter at Team Infinity Gym where they talked about her goals and ambitions.
Since then, Spartan Gym announced its intentions to host a crossfit challenge where the proceeds will go towards the costs involved in getting Ah Sam to America.
The fundraiser will take place on July 19 at Spartan Gym in Empire St, Kaitaia. Event spokesperson Louisa Cooper encouraged the local community to get involved.
"Crossfit is so popular, with so many gyms running such classes, so why not come together as one to support Brooke," she said.
"This event is about participation so come along and have some fun."
She added the event will comprise six WOD (workout of the day) to be completed in six hours, with the cost being $20 per person to register for the event as an individual.
The plan is for the contestants to find sponsors to complete each WOD.
"There are six of them so your sponsor has to sponsor a minimum of $5 per WOD. You can get as many people to sponsor you and they can sponsor you more than $30 if they are feeling generous," said Cooper, noting there will be a number of spot prizes up for grabs on the day.
This event has an age restriction of 15 years and over and registrations close on July 14 to give organisers time to sort out all the workouts and registrations.
Registration on the day will take place from 7.30am followed by a debrief before the challenge takes place from 8am-1pm.
Brooke Ah Sam qualified to join a 10-strong team representing New Zealand at the Team Gauntlet USA crossfit tournament in Ramona, California, from July 29-31.