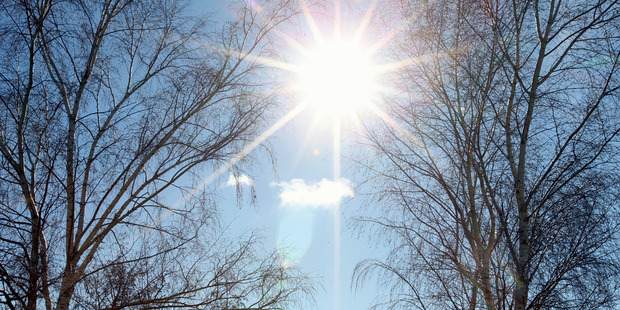 Just getting used to the warmer than normal winter in Northland?
Well hang on, because the next three months are set to be warmer than normal too, with the Niwa climate forecast for July to September painting a relatively rosy picture for Northland.
Niwa climate scientist Chris Brandolino said Niwa's outlooks indicate the likelihood of climate conditions being at, above, or below average for the season as a whole.
They are not "weather forecasts" as it is not possible to forecast precise weather conditions three months ahead of time.
However, Northland is likely to be warmer than average over the next three months, with Niwa saying there is a 40 per cent probability of temperatures being above average, 40 per cent chance of temperatures being near average and only a 10 per cent chance of them being below average.
There is a 35 per cent probability that rainfall levels will also be above average.
While above normal sea surface temperatures across the tropical Pacific Ocean have crossed El Nino thresholds in June 2014, most atmospheric indicators - sea level pressure, convection, trade winds - have remained at neutral levels, indicating that El Nino conditions have not yet become fully established, Mr Brandolino said.
"The latest climate model guidance indicates continued warming of the central and eastern tropical Pacific through July-September 2014, with peak strength expected during October-December 2014."