Long hair's OK . . . but no funky dye jobs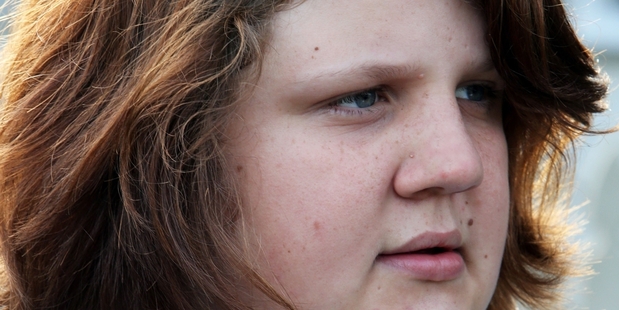 A High Court ruling on student appearances probably won't curl the hair of Northland school principals.
The High Court has ruled St John's College in Hastings was wrong to suspend long-haired schoolboy Lucan Battison, 16, for refusing to cut his hair.
Lucan returned to school after Justice David Collins found the school's rule over hair length was vague and uncertain.
In Northland, schools are relaxed about hair length, although one principal wonders if the ruling is "dangerous".
Whangarei Boys' High School allows students to wear their hair long, but it must be tied back and, if dyed, it must be a "natural" colour.
Headmaster Al Kirk expects his teenage students to try bending the rules, so he's got his colour options sorted on "natural" hair colours - blond, black and brown are okay but blue, green and shocking pink are unnatural colours.
No spiky hair styles are allowed and no jewellery either, except medical bracelets and watches.
Mr Kirk considered it "dangerous" for a judge to overturn a school principal's ruling, opening the way for students to challenge all aspects of school rules on uniforms and grooming.
"It's been a no-go area in the past - judges supported schools," Mr Kirk said.
Pompallier Catholic College in Whangarei has similar rules for its co-ed students - both boys and girls must have tidily groomed hair of a natural colour and boys must be clean shaven.
But at Northland College in Kaikohe there are no policies about hair and jewellery other than that they not be offensive or scruffy.
Principal Jim Luders said students were expected to wear school uniforms, but they could otherwise express themselves and their Ngapuhitanga as they liked.
There were no rules on piercings, but he expected talks between students, parents and school administrators to discuss establishing boundaries acceptable to the school and the community if required.
Mr Luders said every school set standards and when parents signed to enrol their children at school they knew the rules laid down at the school.
Whangarei Boys' High Year 11 student Lakelyn Jenkins, 14, had the final word on the Hastings boy being suspended for refusing to cut his hair.
"Telling him to leave school over that was ridiculous," Lakelyn said.
He was fine about complying with WBHS rules on hair and grooming, appreciating the need for students to project a presentable image for their school.
"My hair is long because I just don't like having a haircut and no one from the school has approached me about hair length."