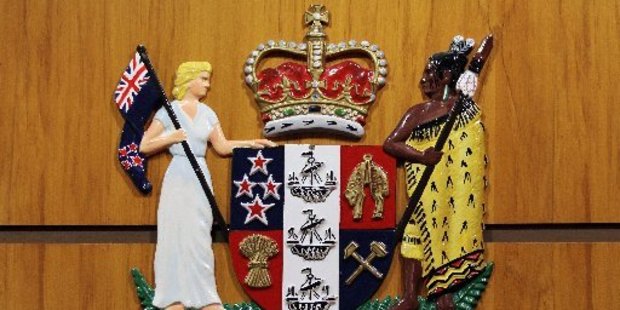 The District Court will determine in August whether claims by five Northlanders accused of failing to file almost $1 million of tax returns that they've been dealt with by a Maori group should succeed.
Timothy Meredith, 45, Carol Karl, 50, Andrew Karl, 42, Thomas Brown, 27, and Timothy Craig, 35, are jointly charged with knowingly failing to provide information on income tax under the Tax Administration Act and Crimes' Act.
They face three charges each, except Carol Karl, who's had six charges laid against her by the Inland Revenue Department.
The total of unpaid tax is estimated to be about $950,000.
They're challenging the District Court's jurisdiction to hear their case, claiming they've been acquitted of wrongdoing by the Ngai Tupoto Native Council in Hokianga, and that its mana superseded that of a court of law.
Brown handed over to Judge Greg Davis a copy of the council's judgment when the four first appeared in April.
All except Craig, who's still in Australia, re-appeared in Whangarei District Court this week and asked Judge John McDonald for the hearing to be held in Kaikohe as they lived in Hokianga.
All are self-represented and refused legal representation.
They pleaded prior acquittal and said they didn't need legal representation because there had been no breach of tikanga, or Maori custom.
Judge McDonald said because the four were in the criminal jurisdiction and under the Sentencing Act, he was obliged to tell them they were entitled to legal aid at taxpayers' expense.
A member of the Ngai Tupoto Native Council who attempted to speak on their behalf was stopped by the judge who said he could act as a friend of the court, but couldn't speak to the court.
Crown prosecutor Anna Patterson said the hearing was scheduled in Whangarei for convenience because most of the IRD's witnesses travelled from Wellington.
The judge told the four accused to apply in writing for a transfer of their case to Kaikohe and for Ms Patterson to ask IRD whether it consented to a venue change.