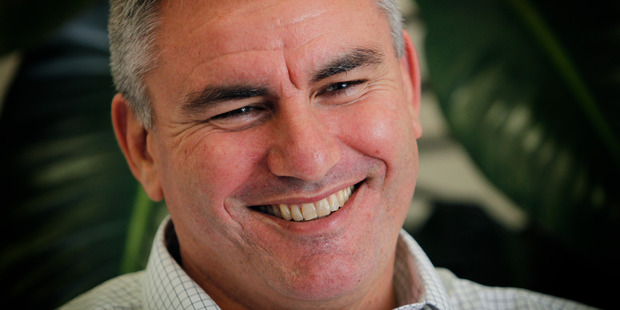 Labour's Te Tai Tokerau candidate Kelvin Davis is almost guaranteed to be returned to Parliament in September's election after getting a high placing on Labour's Party List.
Mr Davis, who is taking on Hone Harawira in the Te Tai Tokerau electorate in the September 20 election, has been placed at number 18 on the list, meaning he is likely to get elected on the list as long as Labour doesn't experience an election meltdown.
If Labour wins the 27 electorates it expects to, it will need 29 per cent of the party vote for Mr Davis to return to Parliament, if he does not win the seat off incumbent MP and Mana leader Mr Harawira.
A victory for Mr Davis in Te Tai Tokerau would effectively end Mana's parliamentary presence. Mana has teamed up with the Internet Party to fight for the party vote in the elections, but if Mr Harawira lost the seat and the combined Internet/Mana Party did not get 5 per cent of the party vote it would not have any MPs in Parliament.
Mr Harawira has beaten Mr Davis in the race for the seat in two general elections and one byelection.
The prospects of the other two Labour candidates getting in on the list are not so good, with newcomers Willow-Jean Prime, who is standing in the Northland electorate at number 34 and Kelly Ellis (Whangarei) at number 52. Labour would need to get about 35 per cent of the vote to get Ms Prime in and more than 55 per cent to get Ms Ellis in on the list.
But despite his high list ranking, Mr Davis says he's taking nothing for granted and is going to fight the election campaign hard after his relatively high list placing in the 2011 election failed to see him get back into the house.
As a Labour List MP for the previous three years, Mr Davis needed Labour to get about 31 per cent of the party vote in 2011 to get back in the house, but the party got 28 per cent and he missed out by one place. Mr Davis got 6265 votes last election to finish 832 behind Mr Harawira.
That experience means he won't be resting on his laurels this time.
"It's always an honour to go on the Labour Party List. But (after missing out so narrowly last time) I'm not taking anything for granted and will be fighting hard to be the next MP for Te Tai Tokerau," he said.
Mr Davis says his high list placing could be a sign that the party sees him as a potential leader of its Maori caucus.
"Part of it is looking towards me as the next leader on the Maori side of things in Labour with Shane Jones now gone (to take up a position as Pacific ambassador) and Parekura (Horomia) passed on," he said.
"It's a huge responsibility and honour to be put in that role."
Labour leader David Cunliffe will arrive at Whangarei Airport at 9.20am tomorrow. Alongside Mr Davis, Ms Ellis and Ms Prime, he will visit the Fonterra dairy factory at Kauri and Oceania Marine in Fraser St, off Port Rd, Whangarei, before attending a hui at Te Renga Paraoa Marae in Porowini Ave, Whangarei, from 1.30-3pm. A visit to the Manaia PHO will follow before Mr Cunliffe leaves at 5.30pm.