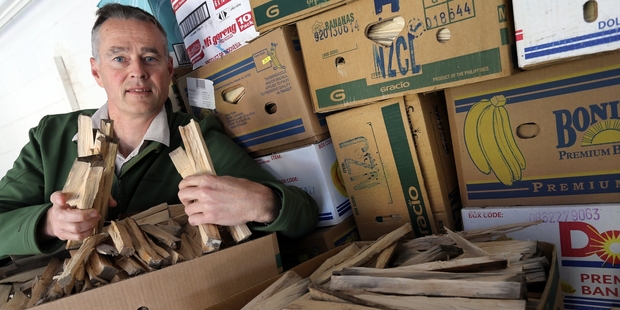 From taking blood pressure to trimming avocado trees, the workday of Whangarei nurse Paul Williams is not that of your average medical professional.
The head nurse at Whangarei's Mental Health Rehabilitation Unit encourages residents to take part in activities such as gardening and chopping wood, and says Whangarovians who'd like trees in their yards felled for free to contact him.
The unit is a Christian organisation run by the Central Baptist Trust, with a contract with the Northland DHB to supply residential support for people with sub-acute mental-health issues, Mr Williams said.
"We get clients from the hospital, prison and Mason Clinic [Regional Forensic Psychiatry Services] and help them back on track. It's about getting these guys believing in themselves again.
He believes activities such as gardening and chopping wood is a good way of getting residents "back into work".
"It gives them a sense of worth. Work does amazing things for their self-esteem. It's a great thing to occupy their time and do something constructive."
Whangarei people who needed trees cut down should contact him. The unit had the necessary tools and only supervisors would use chainsaws, he said.
Residents sold the firewood and put the money towards things such as fishing trips or visits to the hot pools.
"One of the residents has been saving for a vehicle," Mr Williams said.
But it was more about the experience than the money for the residents.