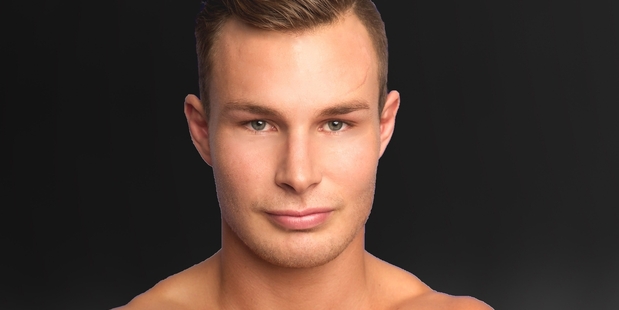 Despite the rain and chilly weather, Jason Fly will be getting his shirt off in Northland later this month.
And not just his shirt. The male revue dancer is part of travelling troupe the Sydney Hotshots, who will be performing their show, "Six Pack Sensation Extravaganza", at Kerikeri's Homestead Tavern on Thursday, June 19, and Shotgun Betty's in Whangarei on Friday, June 20.
Tauranga born-and-bred, now Sydney-based Jason took some time to tell the Northern Advocate 10 interesting things about himself.
1 What's your favourite song? And favourite dance move?
It would be hard to pick just one seeing as I have so many. Talk dirty to me from Jason Derulo is an awesome track to get the booty shaking - and it may feature in my solo routine.
2 When you left school what did you want to do? Did it cross your mind to work as a male revue dancer?
Growing up in New Zealand I always had a clear goal of becoming a professional rugby player.
I wasn't even aware that a male revue show existed, let alone being apart of one, haha.
3 What does your partner think of it? Your parents?
I have been single for over two years. My Mum still questions me. But Dad, being a close mate, seems to be quite proud.
4 What are some really good things about your job?
Having the opportunity to travel across Australia has been awesome. Training in new gyms every week is something I really enjoy.
5 What are the downsides?
We are in a different town almost every day - sometimes we don't get the time to experience a nice town or area.
6 What's the funniest thing that's happened to you while dancing?
My pants split on stage once ... And I wasn't wearing any underwear. I think there was about 200 girls watching, haha.
7 Do you ever get performance anxiety?
No, but I do still get nervous! Which makes the shows all the more exciting.
8 Do you think male erotic dancers are more accepted in society than female erotic dancers?
A little yes. From experience, male revue shows are a lot of fun for the ladies! It's not just about women seeing naked men ... We like to provide entertainment in the most professional way possible.
9 Do you think female crowds are more aggressive than male crowds?
Female crowds can get very rowdy - how much alcohol is consumed can be a big factor. But it is a part of our job to handle those situations professionally.
10 Have you ever been to Northland? If so, what did you think of it?
I played representative rugby for Bay of Plenty U20s against Northland not long before moving to Sydney. Quiet place but that's what I love about New Zealand.
To enter to win tickets, visit the Northern Advocate Facebook page, or follow the link below -
https://www.facebook.com/pages/The-Northern-Advocate/229844183693622?ref=hl#!/229844183693622/photos/a.230857713592269.68478.229844183693622/816796718331696/?type=1&theater