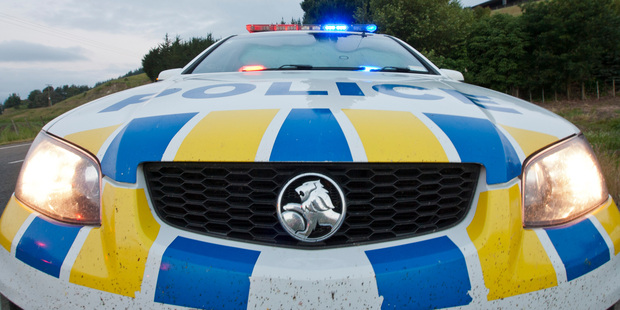 A Whangarei businessman is $20,000 out of pocket after a string of burglaries and wants the parents of the young thieves held accountable.
The owner of Stakeout Bar and Grill, who did not want to be named for fear of retribution, said his business on Bank St was hit again early on Saturday - the fourth time this year.
The damage done, theft of alcohol and the installation of a new security system has cost him $20,000 and no amount could be put on the stress it had caused him, his family and the staff.
"Obviously the thieves have been in here before. On the security tape one looks like a girl and they are creeping along the floor to miss all the security beams," he said.
"I just can't understand where the bloody hell their parents are when these kids are roaming the streets at 4am. They are the ones who should be held accountable somehow. It's cost us financially and the stress ... it's unbelievable.
I'm totally gutted."
He believed, but had no evidence, that information about how to break into his business was being shared on social media.
In the latest raid on Saturday morning the thieves broke through the locks and made off with bottles of alcohol.
Two teenage girls were arrested in April in relation to the first burglary of the bar and grill and police are trawling through security camera footage to identify the latest culprits.
He said he had owned the business for 13 years and if he continued to suffer such unnecessary losses it could force him to close down.
Police were doing everything they could but were stuck between a rock and a hard place and had to abide by the law, he said.
In 2013 there was a total of 2688 recorded burglaries in Northland - at least seven every day - which was up from 2339 in 2012.
Relieving Area Commander Whangarei Kaipara Inspector Justin Rogers said it was unknown if it was the same group breaking into the Stakeout Bar and Grill but said it served as a reminder for businesses to ensure they had security measures in place.
"As part of our prevention first strategy we are focusing on victims and repeat victimisation. This business is a repeat victim, so we are working closely with the owners to prevent their business from being targeted again.
"To prevent crime we need the public to help us. Everyone needs to ensure their homes, businesses and valuables are kept safe from thieves by securing property and asking neighbours to keep an eye on each other's homes or businesses.
"Reporting suspicious activity can sometimes stop a burglar in their tracks or lead to a quick apprehension."
Some advice he gave to businesses was to note down suspicious registrations or activity around the premises, as often burglars will scope out an address first.
Install sensor lights or alarms and ensure CCTV cameras are in areas that give a full view of the premises.
Police would like to hear from anyone who noticed suspicious activity in the area from 10pm on Friday night through to early Saturday morning. If you have any information on the burglary, call Whangarei Police on 09 430 4500 or Crimestoppers on 0800 555 111.