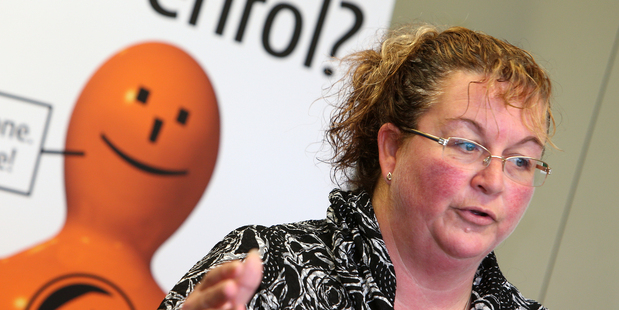 It's going to be a big job getting more than 12,000 eligible voters in Northland who are not enrolled to vote to sign up for September's general election.
But Northland registrar of electors Deborah Darton reckons she's got the team to do it, great work having already been done by Electoral Commission workers on getting more young people on to the electoral roll in the region.
The general election is being held on September 20, and of the 121,550 eligible voters in Northland, 12,359 are not enrolled. Unless they went on the roll they would not be able to have their say on election day, Ms Darton said.
The election enrolment campaign will start on June 23, when enrolment update packs go out to almost 110,000 registered voters in Northland and more than 3.1million nationwide.
Enrolment was a quick and easy exercise, Ms Darton said.
She gave a pre-election presentation to key stakeholders in Whangarei yesterday and said two of the key areas to target for increased enrolment were young people (aged 18-24) and Maori, both sectors traditionally having low enrolment rates.
She said Whangarei had an enrolment rate of 69.78 per cent in the 18-24 age group, the highest in the country, and initiatives from the electorate office had helped improve that, but more work was required.
"Over the past year or so for the first time we've visited all 33 high schools in Northland to talk to Year 13 students about enrolling. We've tried to enroll as many of them old enough to vote at that time and enroll those aged 17 on our provisional roll, then when they turn 18 we send them a birthday card and a form asking them to check that their enrolment details are correct before putting them on the (full electoral) roll," Ms Darton said.
"With youth you have to make it so that they see voting as relevant to them, so we look at areas that they will be interested in, like informing them that the people they vote for will be looking at things like the driving age or the drinking age, stuff that they care about. The youth are also passionate about the national flag."
Electorate officers would also visit NorthTec campuses and training centres for young adults while marae across the region would also be visited to try to increase Maori voter levels. "We do find it hard to engage (with Maori) to get more to enroll, but we find Maori are very active in signing petitions. So we inform them that petitions presented to Parliament get checked against the electoral roll and if the people who sign are not on the electoral roll then their signature is discounted so their signature is wasted," she said.
"Also, it means they can't take part in any national referendums if they are not enrolled."
Electoral Commission staff - and their big orange voting man - will also be outside public places in towns across Northland from June 23 enrolling those not signed up.
For information on how to enroll or to check if you are enrolled visit www.elections.org.nz or call 0800 367656.
Important dates
June 23:
Election enrolment campaign starts with enrolment update packs going out to around 110,000 registered voters in Northland and more than 3.1 million nationwide.
August 4:
Preliminary electoral rolls open for inspection.
August 21:
Candidate nominations open.
August 27:
Details of where, when and who people can vote for out.
September 3:
Advance voting starts.
September 8:
EasyVote packs go out to registered electors.
September 18:
Last chance to enrol.
September 20:
Election Day.
September 22:
Preliminary results released.
October 4:
Official election results released.