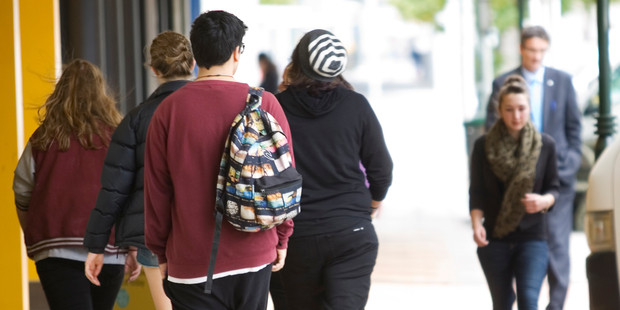 It's been labelled a man drought, a gender gap and, possibly by some as a good thing, but there's a separation between the sexes in Northland - and it's growing - with 5505 more women in Northland aged over 20 than there are men.
Most of the gender divide is in the 35-54 age group where there are 2817 more women than men, figures from the 2013 Census show.
The Census is a snapshot of the population make-up on Census Day - March 5, 2013 - and the stats show the gap between the sexes in Northland is widening, the 2006 Census showing 2800 fewer men than women aged 20 or over.
Overall there are 151,692 people in Northland, compared to 148,470 at the 2006 Census - a 2.17 per cent increase. There are 73,599 males and 78,093 females, an overall gap of 4494.
The gap is reversed for the younger age groups though, males outnumbering females for those aged 0-4 (5454 to 5205), 5-9 (5565 to 5454), 10-14 (5670 to 5400) and 15-19 (5004 to 4626).
But the figures show that once past 20, the gap between the sexes grows and there's a growing man shortfall in the region, particularly in some age groups.
In the 35-39 age group the gap was 747; 708 in the 40-44 age group; 696 in the 45-49 age group; 666 in the 50-54 age group and 1068 for those aged over 65.
Otago University gender and demographics expert and senior lecturer Bryndl Hohmann-Marriot said it was understandable there would be more women than men in the 65+ age group as women in New Zealand had a higher life expectancy than their male counterparts.
Figures from the World Health Organisation show that New Zealand men were expected to live to, on average, 80.2 years of age while Kiwi women should live to 84. "Having a gap in the over-65s is no surprise at all," Dr Hohmann-Marriot said.
"It's those other age groups - the pre-retirement ages - that are surprising. The question is are the men moving out or are the women moving in?"
She said the 35+ ages were when people were generally more about settling down and raising kids so it could be a case of women with kids, or after their children had left home, moving to be closer to their parents.
"But there's something going on," Dr Hohmann-Marriot said. "I talked with my demography class (yesterday) about the stats, and they speculated that because the largest gap was in the working age, and that there's been a recession since the last Census, that men were leaving to find jobs elsewhere in New Zealand or Australia, possibly with a commuter job where the family stays in Northland."
What do you think? Are you a woman looking to find a man or man still searching for a sweetheart? Have you recently found that special one? Let us know your tales of the dating game in Northland. Contact Mike Dinsdale on 09 4702838, or email mike.dinsdale@northernadvocate.co.nz