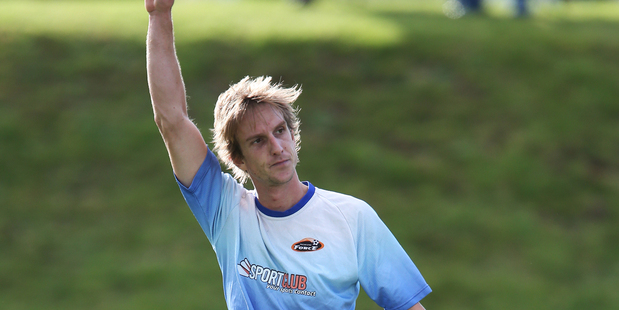 Possessing what North Force's coach believes to be the most potent strikers in the division, it's no wonder the team claimed a decisive 3-0 victory over Auckland's Lynn Avon in their Division two clash at Kamo.
A Steve Schimmel double was supported by Keegan Baddeley as the strikers once again did what they do best: score goals.
While Schimmel and Keegan finished off the three cracking goals for North Force on Saturday, coach Russell Baddeley was most impressed with the team's clean sheet.
"The back four played really well, Jeremy Rintoul at sweeper, Nathan Steel at fullback and our two young fellas in wide mid-field Josh Hacker and Thomas Berry - their pace caused Lynn Avon all sorts of troubles," Baddeley said, noting that Lynn Avon were definitely not the best opposition his team had faced this season. In recent weeks North Force has battled to get wins, spending large periods of time on defence. However this week that was not the case as the Northland representative team secured three points and holds its spot near the top of the table.
For Baddeley, the points were a must as they face what could potentially be a tricky next few games.
"The next four games we've got are against the bottom sides and we've got to take points and that'll leave us in a strong position.
"The good thing is the six teams above us all played each other [over the weekend], it's very congested there and we're very much in the race for the title."
For North Force though, there's no fear as Baddeley says his side are getting better week-to-week.
"We've still got a long way to go until we're at our best but we're getting better. The mood in the dressing room is that we're going to challenge for the title and promotion."
However, now that North Force have some momentum going, and sitting fifth, this week they have the bye - meaning the representative players will turn out for their club sides if they have Chatham Cup matches.