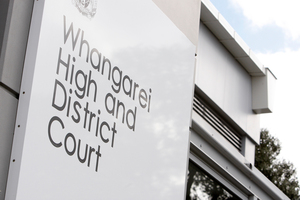 A CYF caregiver has admitted kicking and pinching the ears of children he cared for, saying the punishment was for humiliation and discipline to ensure their poor behaviour stopped.
But Taite Hemi Kupa denies ever sexually abusing any of his young charges.
Kupa, 57, is on trial in the High Court at Whangarei facing five counts of assaulting a child under 14, one of assaulting a female, three of raping a child under 16, nine of unlawful sexual connection with a child under 16, and one of attempted rape of a child under 16.
Most of the charges relate to alleged offences in the Whangarei CYF family home he ran with his wife but one relates to an address in Kaitaia. One of the children was five or six at the time.
Giving evidence today in his own defence, Kupa said he regularly pinched some children's ears and kicked some of them on the bottom when they did wrong.
But he said while the pinching would "probably hurt'' the kicks were very light and would not have hurt the children or left any bruises.
He described the children in his care as "broken angels'' who needed guidance.
Kupa said he would punish the children with the pinching and kicks in front of other children as a way of humiliating them to get them to act in the fashion he wanted. He also admitted getting some of the children to hit other children as part of the punishment and humiliation.
The punishments were for actions such as misbehaving in the home and at school while one girl got kicked for stealing lollies and for going outside the home without consent.
But Kupa said he was never angry when he inflicted the punishments and they were valid ways of getting the children to comply with instructions.
Kupa said he did not do any sexual activities with any of the children and he said where the children's evidence appeared to match it was because they had got together to make up a story against him.
The trial continues.