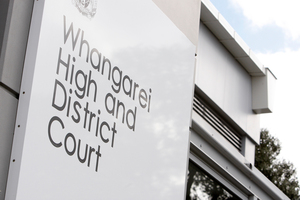 The High Court has dismissed one of 20 charges against a Northland teacher relating to alleged physical and sexual abuse of children under his care.
Taite Hemi Kupa, 57, is now facing five counts of assaulting a child under 14, one of assaulting a female, three of raping a child under 16, nine of unlawful sexual connection with a child under 16 and one of attempted rape of a child under 16.
The changes were approved by Justice Reynor Asher in the High Court at Whangarei today where Kupa's trial before a jury is being held.
After evidence from the alleged victims, Justice Asher discharged Kupa on a charge of rape because of insufficient evidence. Another charge, sexual violation by unlawful sexual connection, has been amended to attempted sexual violation.
The alleged offending was between 2011 and 2013 is against six victims, most under the age of 14. All six allegedly suffered physical abuse while two were allegedly sexually abused. The offences are alleged to have taken place in the CYF "family home" Kupa ran with his wife. Kupa has pleaded not guilty to the charges.
The trial continues on Monday.