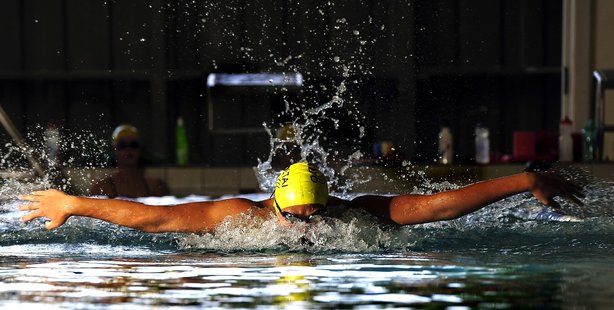 The Kaikohe Amateur Swim Club is doing the hard yards but delivering on its goal, with seven members recently passing swim teach requirements.
With the club's goal being to have more people in the region confident in the water and having the ability to swim and survive, having seven more locals who can teach effectively is going a good way towards achieving that goal.
In March, State Kiwi Swim Safe advisor Alannah Jury spent a week in Northland where she visited Kaikohe Amateur Swim Club to assess some of their swimming instructors.
Jury's visit comes after Kaikohe Amateur Swim Club instructors attended Swimming New Zealand's Assistant Swim Teacher Award course in Auckland in 2013.
Since then they have been working hard to complete the assessment requirements, with seven instructors passing the final requirements during Jury's visit.
The team of volunteers at Kaikohe Swim Club are doing a service to the community and it is great that so many of the instructors are qualified swim teachers and are providing a consistent swimming programme across all levels. The club offers swimming lessons and coaching at a rate that is financially appropriate.