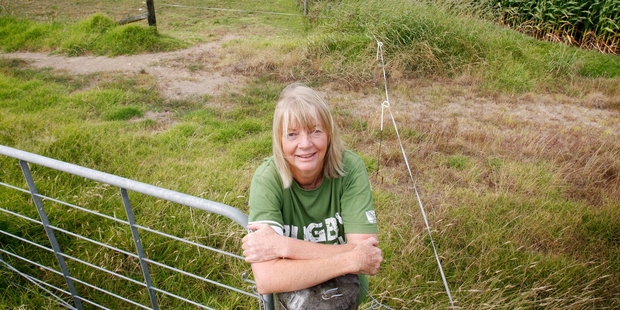 Recent rain has not been enough to ease the drought on Northland's west coast with farmers forced to destock their properties as the search for additional feed intensifies.
In late March, most of Northland's west coast, from Cape Reinga to Pouto Pt, was classified a localised drought area under government regulations for a small-scale adverse climatic event, covering an estimated 400 dairy farms and 700 sheep and beef units. It's the third drought in four years in the area and rain over the past 10 days did little to relieve the problem and there's little chance of any significant rain to end the drought for at least the next two weeks.
Northland Rural Support Trust (RST) co-ordinator Julie Jonker said while Northland received plenty of rain over the past 10 days, little of it fell where it was needed; on the west coast. Over the 10 days to yesterday, Ruawai had received a total of 16mm of rain, Paparoa 59mm and Tutamoe 64mm. "The rain has been varied across the area and the places where it is needed most, particularly Pouto and around Ruawai, certainly didn't get enough and nothing like the rest of the region.
And even if you do get some rain, you then have to wait for the grass to grow," Ms Jonker said.
"It's still very dry [on the west coast] and farmers are getting demoralised. Many are short on extra feed, particularly those still with cows calving.
"Farmers are having to destock, with beef farmers worst hit - I know of one farmer who has completely destocked his farm. These are fourth or fifth generation farmers having to go back to the banks to increase their overdraft just so they can keep going."
She said a new shipment of palm kernel expeller (PKE) was due in the country any day now, and that would help some, but those still calving needed more than just PKE as that did not contain any fibre.
Ms Jonker said farmers did long-term planning and one thing being looked at was changing what supplementary feeds were planted in the region, which was predicted to become more dry due to climate change.
Ms Jonker says those who can offer grazing or spare baleage can ring the RST on 0800 787 254.