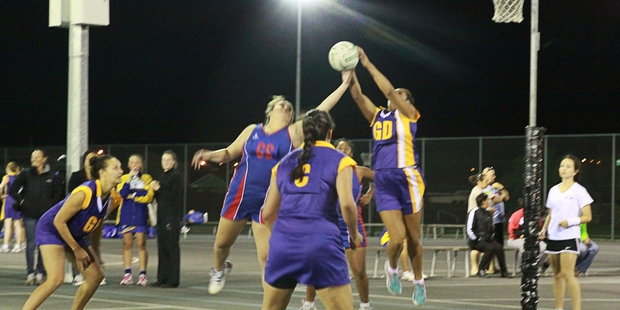 The 2014 netball season will see only six teams competing in the premier competition compared to the traditional eight teams.
The reduction in premier teams meant that over the last two weekends of grading there was also fierce competition in the premier reserve grade where six places were also up for grabs.
The final six premier and premier reserve teams and their ranking will be known after grading promotion relegation on May 3.
During grading, the bottom two teams of premiers will play the top two teams of premier reserve to determine the final ranking of the premier and premier reserve grades before commencing the preliminary round. All other teams will have a bye.
The same process will occur for intermediates and seniors across all grades. More information on the other senior grading results and the split this season between seniors and college grades will be explained in the Northern Advocate next week.
Over the two grading nights, Active Refrigeration Fideliter 1 started where they finished off last season by winning all of their games.
The other team in the premier final last year, Manawanui White, were close behind them, only losing to Fideliter 1.
Whangaruru will be disappointed with their third ranking but pleased that this keeps them safe in premiers.
In the premier reserve grade there were more mixed results, with Active Refrigeration Fideliter 2 looking strong and winning all their games only to be kept to a draw by the young Whangarei Girls' High 1 team.
Girls' High 1 won their other games but had a surprise loss to Marist. Wahine Toa 1 won three games so this meant they were safe in third place.
There was a tie for points at the end of grading for fourth and fifth so ranking came down to a goal ratio and it was Marist ahead of Manawanui Collegiate Red who are also safe in premier reserve.
Final ranking going into the preliminary round is important in terms of determining the seeded draw so grading promotion-relegation games will be critical.
The preliminary round will commence on May 9 with hour-long premier games played on a Friday night indoors at Kensington Stadium.
Premier reserve games of the same duration will be played on a Saturday at the courts from May 10.
All other senior and intermediate grades will commence competition on the same date with 40-minute games.