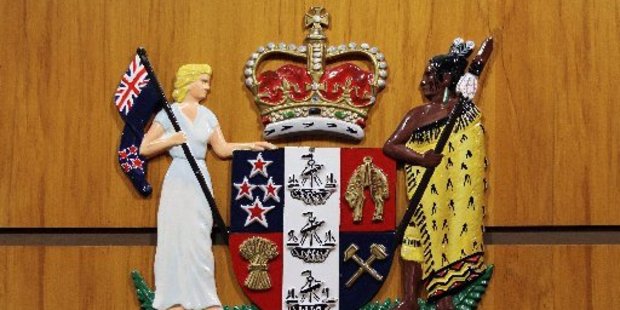 A Far North man who dealt drugs from the panelbeating business he worked at has avoided jail after making good progress at a rehabilitation clinic.
Richard Davies, 33, of Kaitaia, appeared in the Whangarei District Court for sentencing last week on five charges of offering to supply methamphetamine, eight of selling P, three of offering to sell cannabis, and charges of offering to supply cannabis, possessing material, possessing equipment and possessing precursors.
He was arrested during a police investigation into a spate of burglaries in Kaitaia in August 2012 where offenders were selling stolen items in exchange for cannabis.
Davies was not linked to the burglaries but a record of texts and calls from his cellphone revealed he was involved in drug dealing.
Just over 5g of P was recovered.
Another man, Judd Roy, 20, who purchased drugs from Davies, also dodged jail when he appeared for sentencing in December on 21 counts of selling methamphetamine, 11 of offering to supply methamphetamine, and single counts of offering to supply LSD, offering to supply ecstasy, supplying cannabis and cultivating cannabis.
He was sentenced to 12 months' home detention after the court was told Roy fell into the "drug culture" and a prison term would derail his progress towards rehabilitation.
Davies' lawyer, Arthur Fairley, who also represented Roy, made a similar plea in court last week.
Davies had been in custody for six months, on electronic bail for a similar period of time and at Odyssey House, a rehabilitation clinic in Auckland, since October last year, Mr Fairley said.
Judge John McDonald said precursor substances and materials used to make methamphetamine were taken from Davies' Kaingaroa home during a warrant in November 2012. Davies said he didn't manufacture P but was able to source the drug in Kaitaia. Judge McDonald said P was an evil and highly addictive drug that changes people's personalities.
An Odyssey House representative said in court Davies was involved in transporting patients to and from the clinic.
The judge said sending people like Davies to prison didn't help because once they came out they went back to drugs.
He said Davies wasn't a hardened criminal.
He sentenced him to 12 months' home detention.