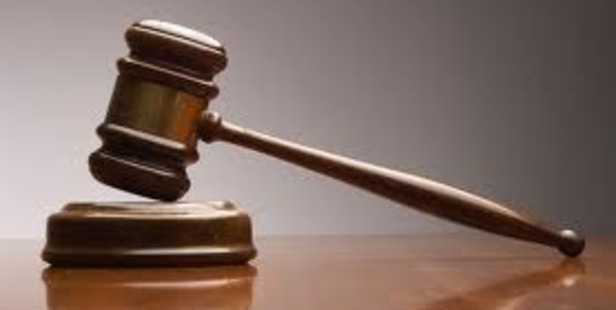 Motorists who drive drunk, fail to stop for police and put other's lives at risk while trying to flee, can expect little sympathy from the courts, a judge told a Whangarei man he sentenced to home detention for his third drink-driving conviction.
Dean Dacombe, 50, appeared in Whangarei District Court this week for sentence after pleading guilty to a charge of driving with excess blood alcohol for a third or subsequent time, failing to stop to ascertain injury, failing to stop for police and careless driving.
A pre-sentence report recommended community work for Dacombe, but Judge Greg Davis said that would not be appropriate considering his driving on September 27 last year after he approached a police car that had stopped another motorist for a random check on Whangaparoa Rd.
Judge Davis said Dacombe's car clipped the police car, smashing the wing mirror, then he took off, driving at up to 80km/h in the 60kmh zone for about 2km before the following police car stopped him. The judge said Dacombe's excuse that he was trying to find somewhere safe to pull over for the officer "defies belief".
"He's travelled about 2km, going through busy intersections and a red light trying to evade the officer, then afterwards come up with a hare-brained explanation ... most people slow down if they are trying to stop, they don't speed up," the judge said.
Dacombe had a blood alcohol level of 124 milligrams of alcohol per 100 millilitres of blood when stopped, above the 80mg limit.
He had previous drink-driving convictions in 1985 and 2007.
Judge Davis said Dacombe's driving put the safety of others at risk and he did not even stop after hitting the police car to see if he had caused any injuries.
He said had the actions been of a 17-year-old driver the public would be "screaming blue murder if the courts didn't chuck him in jail. The reality is that I see no difference between a 17-year-old and somebody aged 50."
Judge Davis said anybody who drove drunk and put lives at risk while fleeing from police should expect that the starting point was jail.
He sentenced Dacombe to six months jail and converted it to three months home detention for mitigating circumstances.
He also sentenced Dacombe to a total of 15 months and one day's disqualification and ordered him to pay medical and analyst fees of $191 and $121.67 for the police car's wing mirror.