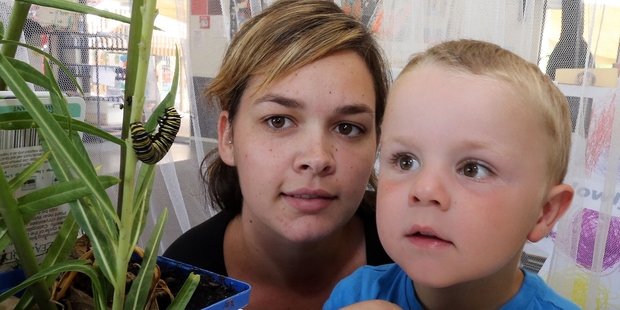 A Whangarei early learning centre wants to spread the message that it's not just for children of teen parents.
Raumanga's He Kakano childcare centre was initially started in conjunction with He Mataariki Teen Parent School to look after the student's children while they were studying, but has expanded to include all children from the community.
Lou Davis, manager of Te Ora Hou Northland, which oversees both centres, said He Kakano was renovated and expanded in the last year, and now was licensed to take up to 50 children.
"When we first set up the childcare centre it was only for children of teen parents. It's about getting that message out there that we also now have children of other members of the community enrolled," he said.
He Kakano manager Jenny Davis said the childcare centre's roll was at 35 children; 60 per cent of whom are children of those studying at He Mataariki.
Of the remaining 40 per cent, some are graduates of He Mataariki who are studying at the nearby Northtec.
"The majority of our older children [aged three-to-five] have parents studying at Northtec," Ms Davis said.
She wanted to encourage other members of the community to come and check out the non-profit centre.
"We've got a purpose-built centre with wonderful spaces for kids to learn and grow. For example, one of the themes when we set up the playground was 'backyard fun', with trees, grass, hills, and lots of things for the kids to play on," she said.
Children are provided with all meals, and nearby Pulse services are very accessible for parents as well, she said.
"We've [also] got high-quality education programmes in place - we got a very positive ERO report, which can be viewed online."