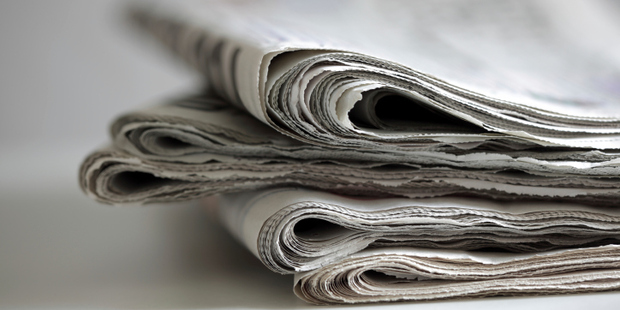 I refer to "Debate not always of equal weight" March 19.
I agree that converse views deserve few column centimetres, but they must receive a reasonable degree of coverage.
The "free press" was originally designed to cover the backs of "general public" to ensure the powers-that-be were unable to deceive them by holding governments to account through journalistic investigations.
It was inconceivable at that time, that the free press could, or would, ever be politicised, but this phenomenon is rampant in today's media, worldwide.
Queensland's Joe Bjelke Peterson was the first politician I can recall, who displayed an attitude toward the press (and the electors), of disrespect if not distain, when he referred to press conferences as "feeding the chooks" which has proven to be an accurate summation of what is common fare in today's media.
It's fair to say, however, with the advent of the internet, that newspaper circulation and income has dropped, and with it the ability to pay investigative journalists.
I noted that the first word of the title, and the second word of the article was "Debate, but in relation to global warming and latterly climate change, the debate (except letters to the editor) has never taken place.
The "pro" position has always been the "default" position in all forms of the media, cynically consigning any opposing view to the Lunatic Fringe.
That is Chook Wheat.
If pro scientists won't debate, and our "media watchdogs" don't either, how can the "people" possibly take an "educated" position?