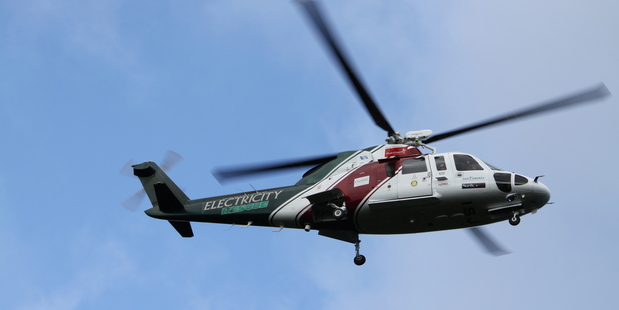 With the weather causing high seas, rain and flooding throughout the North Island, Northland's Electricity rescue helicopter was called to a medial emergency off Auckland today.
In the height of strong winds, rain and cloud the crew were called to transport an elderly lady from Waiheke to Auckland hospital about 10am today. (Saturday)
A NEST spokersman said the job would normally have been completed by the Auckland Wetspac helicopter. However due to the weather conditions and the specialised capability of the Northland aircraft, the Northland helicopter team was used.
The short 10 minute trip from Waiheke was flown to Mechanics Bay heliport, near the downtown container terminal, where the patient was taken to hospital in an ambulance instead of landing at the Auckland hospital helipad due to possible turbulent conditions.
The return flight from Auckland was in 70 knot cross winds and pilots used instruments, with no visual refernence to the ground, until arriving safely in Whangarei.
The Electricity Rescue Helicopter team are on standby 24/7 for people in need, visit them at www.nest.org.nz or follow the team on Facebook www.facebook.com/northland.rescuehelicopter