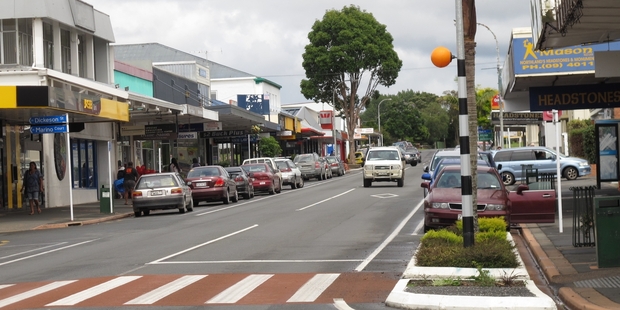 Parents who are drunk and let their children run riot at night are one of the factors behind an upsurge of youth crime in Kaikohe this summer.
A police crackdown in the Mid North town has now netted 11 young offenders accused of more than 30 burglaries targeting schools, shops, cafes and homes.
A break-in at Trumps Cafe in January - the 17th in three years - was widely reported when it proved the last straw for owners Waa and Lorraine Whareaitu. The cafe shut down for good on Tuesday. Several of the youths involved in that break-in have now been arrested.
Senior Sergeant Chris McLellan said police were working hard to target youth offenders in the town. Information from the community had played a key role in the operation's success so far.
Detective Sergeant Chris Fouhy said family problems were behind much of the spate of youth offending.
In another worrying example, a 13-year-old boy was being dealt with by police after snatching a handbag from a 70-year-old woman outside the Kaikohe RSA late last month.
The boy ripped the handbag, containing her fortnightly pension, from her grasp and fled via Ngapua Rd to the back of the Station Rd shops where he was located by police. The two boys with him, aged 14 and 15, were also wanted in relation to a spate of burglaries in the Kaikohe CBD.
The stolen money and purse were recovered. All three youths had been referred to Youth Aid.
Mr Fouhy said the robbery of the elderly woman continued a worrying trend of youth offending in Kaikohe this year.
Many youths Kaikohe police dealt with had little support or discipline at home and were allowed to run riot. Youths aged 13-16, and in some cases even younger, were left to wander the streets at night without their parents knowing where they were.
For example, two of the three youths dealt with following the robbery could not have parents as their "nominated person" - a legal requirement when police catch offenders aged under 17 - because their parents were too intoxicated.
"It's a cycle of hurt and the only cure is getting these kids into supportive environments," he said.