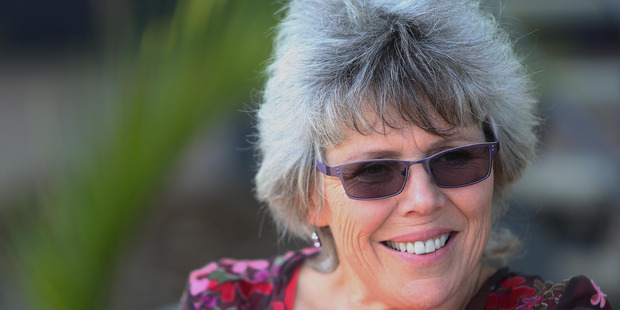 Whangarei Mayor Sheryl Mai says the council would like to ban legal highs, but it can't do so and instead has to do what it can to limit harm from the products.
Ms Mai was speaking as the council's planning committee met yesterday to discuss a draft Psychoactive Substances Policy which would restrict the sale of the substances - also known as legal highs - to three blocks - Lower Cameron St, Clyde St and Albert St.
The planning committee backed the draft plan, which will now go to full council for approval then out for public consultation. The plan has already received opposition from a number of businesses in the zone.
Yesterday the councillors voted unanimously to send the draft policy to the full council, then on to public consultation, saying basically it was a case of do nothing or try to limit the harm caused by the products.
Parliament introduced the Psychoactive Substances Act last year, which gives local authorities the right to develop policy that can determine where such products can be sold.
The Act was introduced after widespread concerns about legal highs and their effects on the community. Retailers selling the substances are required to get an interim licence from the Psychoactive Substances Regulatory Authority.
Council District Living manager Paul Dell said at the meeting the Government has brought in legislation allowing the sale of the legal highs and the council can introduce a policy to reduce harm, including setting up zones for their sale.
"But our concern is if we don't have something then we will have no influence or say on what the Wellington-based agency [that regulates legal high sellers] will do when they register companies," Mr Dell said.
He said the council would meet with retailers in the proposed zone as soon as possible to go through their concerns and explain the council's position.
Ms Mai said the community response was for the council to ban legal highs.
"If that was an option we'd probably do it, but under the Act it's not an option. We've got two options - restrict the areas where they are sold or do nothing," she said.
Ms Mai said the council was doing what it could to try to minimise the harm caused by the products with the draft policy.
"We are looking at having time restrictions [between 10am and 2pm and from 6pm to 8pm] as a broad statement that we are serious about minimising the harm out in the community ... If we could ban them I think we would."
It was evident from yesterday's meeting that councillors would rather that legal highs were banned. There are four retailers with interim licenses to sell legal highs in Whangarei and none are in the proposed zone.