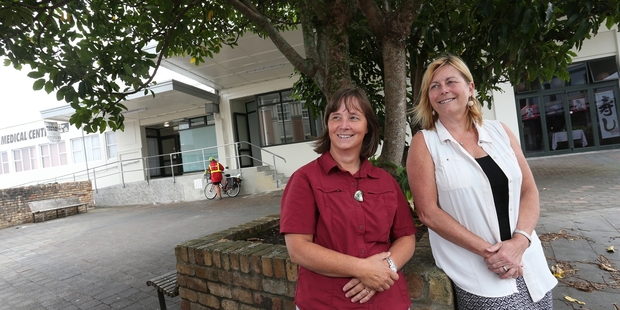 A free youth health centre is making it easier for young people to seek medical help, in a bid to stop young people in Whangarei from routinely waiting at emergency departments to see a doctor.
Whangarei Hospital's Emergency Departments has reported seeing more young people waiting for assistance from doctors for non-emergency health problems because they can't afford or are too embarrassed to see their family doctor.
Octane Youth Health centre will open its doors on February 3 to treat young people for general, sexual and mental health concerns.
The youth-friendly and free health provider will clear the emergency department of young people who go to the hospital for the wrong reasons, says the doctor spearheading the clinic.
Cheryl Bollen said treatment for drug and alcohol problems, sexual health concerns and mental health issues are crucial for young people in Northland. Ministry of Justice figures from June 2012 to June 2013 show 34 people in Northland took their own life, compared with 26 the year before.
"We are expecting that a third of our patients will be here for mental health, a third for sexual health and a third for general health," Dr Bollen said.
Intercepting small health problems before they become larger ones, such as common skin infections, will prevent young people winding up in hospital very sick.
The embarrassment of asking a parent for money to see a doctor about a sexual health concern can prevent youth from visiting a doctor at all.
"Sometimes parents don't always know the priorities of the young person's health," Dr Bollen said.
A youth steering committee came up with the name Octane, for its rejuvenation and powerful connotations. Dr Bollen and psychologist Linda Gow intend to form relationships with the young people who use the service.
"We'll get to know the young people and create connections before things get to be major problems. To treat depression before it turns to suicidality, and address alcohol and drug issues before it becomes central to their life," said Dr Bollen.
Dr Bollen said the most common request of young people is "is this normal or not?" and others relate to sexual health, skin problems including acne and skin infections, and mental health.
The clinic operates as a satellite health centre for the Whangarei Youth Space.
Executive officer for Youth Space Beth Cooper said the staff at the clinic are tuned to the needs of young people.
"Providing advice and support around relationships and family things, that can help before it turns to anxiety, depression and harmful thoughts."
The clinic, at 75 Bank St beside Te Aroha Noa medical centre, won't be appointment-based, so young people can call in at any time between 2.30pm-5.30pm Monday to Friday and will have a nurse, a doctor, a psychologist, a social worker and a whanau worker.